current
/
upcoming
/
past
> back to list
HITOTZUKI "DECODE"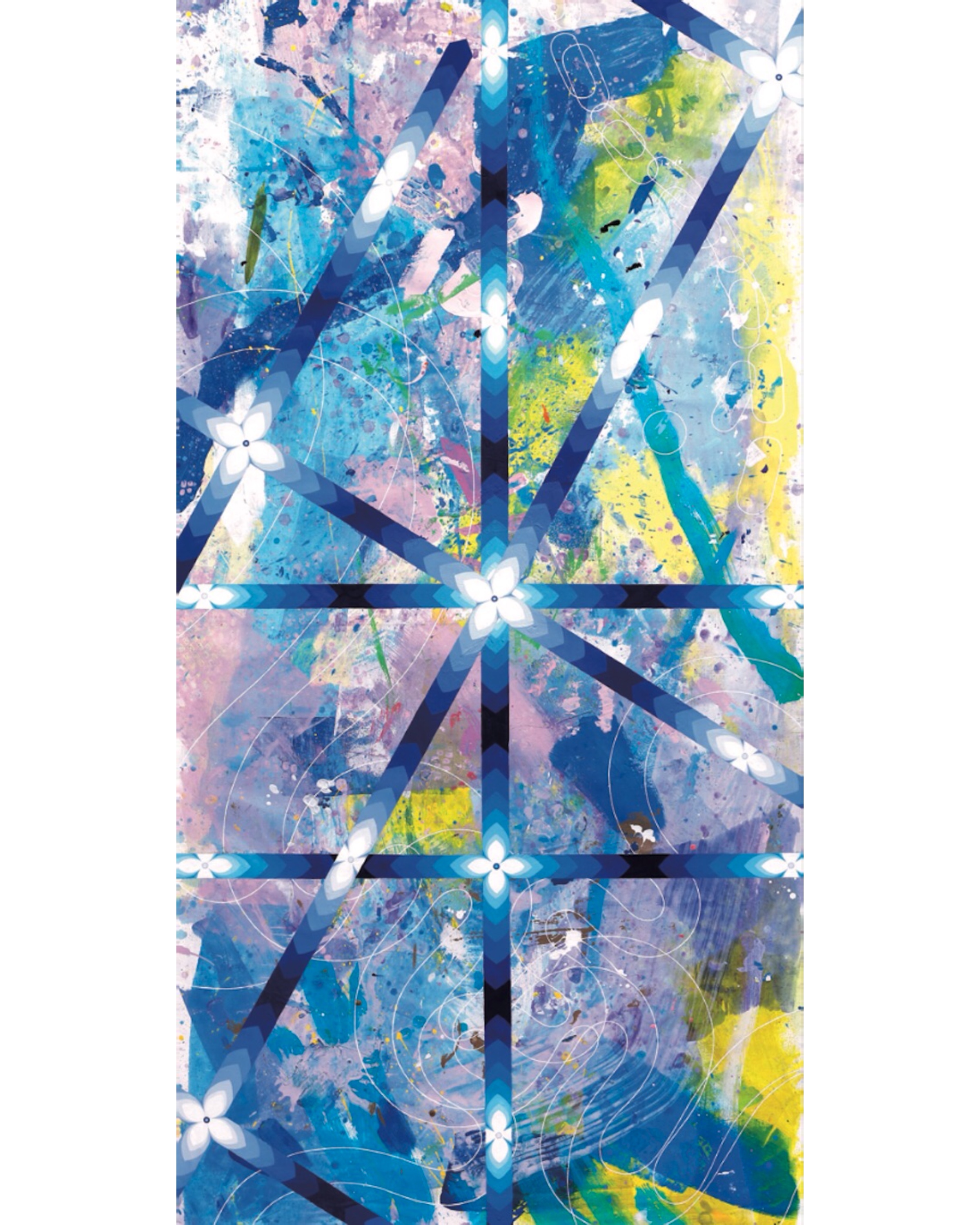 HITOTZUKI "DECODE"
session:2021.2.12 Fri. - 3.13 Sat. 13:00 - 19:00
*closed on Sun, Mon, Tue and public holidays.
venue:SNOW Contemporary


SNOW Contemporary is pleased to present HITOTZUKI's solo exhibition "DECODE" from February 12 to March 13, 2021.

HITOTZUKI is a unit formed in 1999 by artists KAMI and SASU, who had been working independently as artists. HITOTZUKI's style is a mix of KAMI's strong and clear lines, inspired by the trajectory of skateboarding and growing up in the street culture, and SASU's pop colors and symmetrical shapes, influenced by 80's subcultures such as Sanrio and human psychology. The style of HITOTZUKI has been leading the Japanese street art scene with its solid presence, coexisting a gorgeous and dynamic individuality with an intimate and warm perspective toward the world. 

HITOTZUKI's main production bases are the exterior walls of buildings and the interior spaces of buildings. Their works, which integrate with the surrounding landscape, have been highly acclaimed in Europe and the United States, where murals are accepted as art, as well as in Asia and other areas of the world, and have created many new landscapes. In recent years, even in Japan, citizens have raised funds through crowdfunding to commission huge murals, and the works have sometimes functioned as local identities.

The title of this exhibition, "DECODE," which means to decipher or decode, will present a group of new works extracted from the reality of HITOTZUKI's production sites to "decipher" the present.

As HITOTZUKI moves from place to place, they are always accompanied by paint, brushes, and curing sheets, all of which are indispensable for mural painting. For HITOTZUKI, they are not just consumable items, but "comrades" with whom he works, and even used paint cans and ink stains are products that show the trajectory of their work together and have the same value and reality as the artworks.

The main visual work of this exhibition, "DECODE 01," was drawn against the background of a sheet of canvas that HITOTZUKI laid out to keep the floor clean during the creation of the mural. The countless paint splatters on the sheet evoke the reality of the production site. HITOTZUKI finds beauty in the traces of improvisation and coincidence at the production site, and by adding new strokes, they try to "decode" the fundamental meaning of their own work.

Through this exhibition, we hope that you will be able to experience HITOTZUKI's past mural painting activities and their attitude toward the work itself.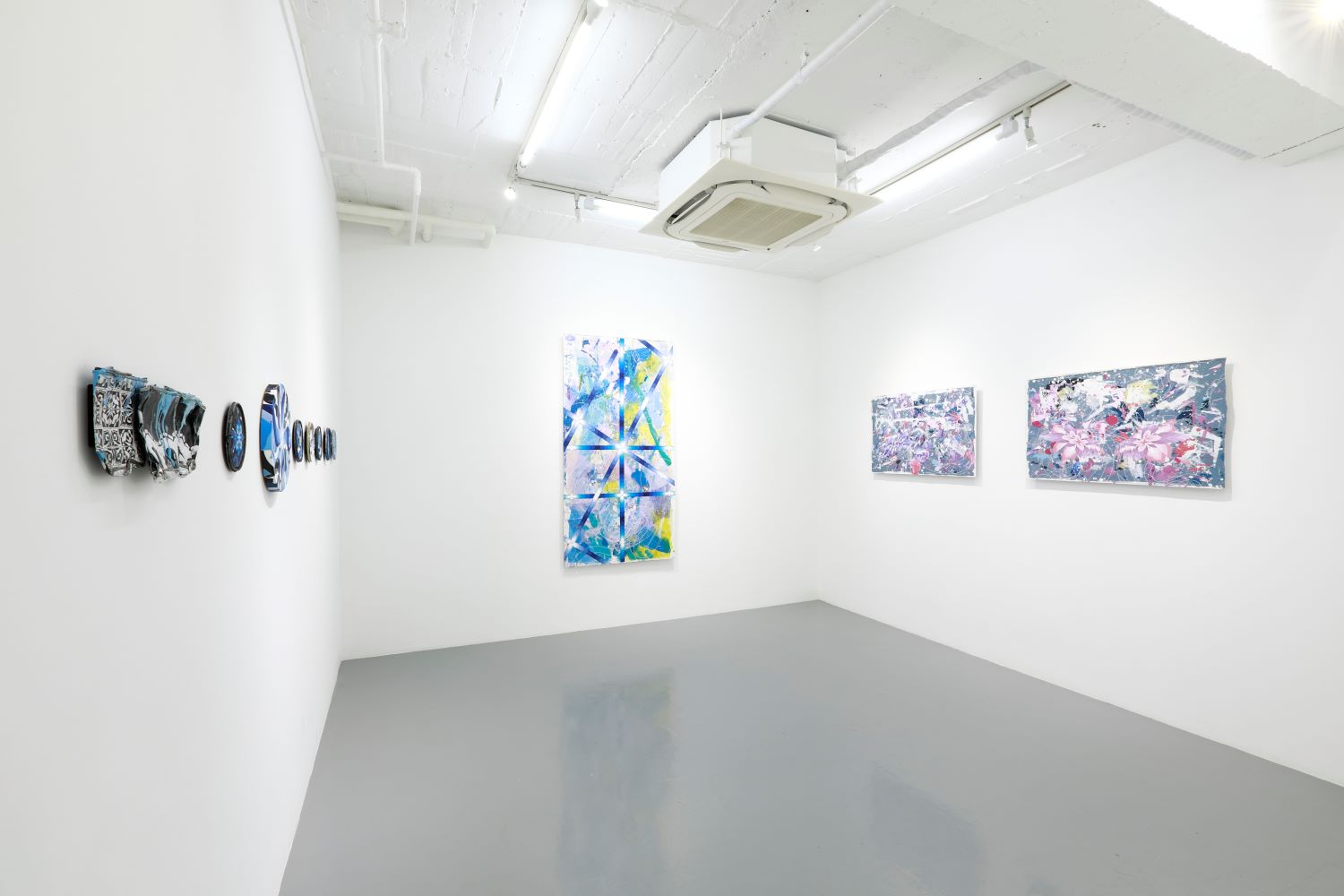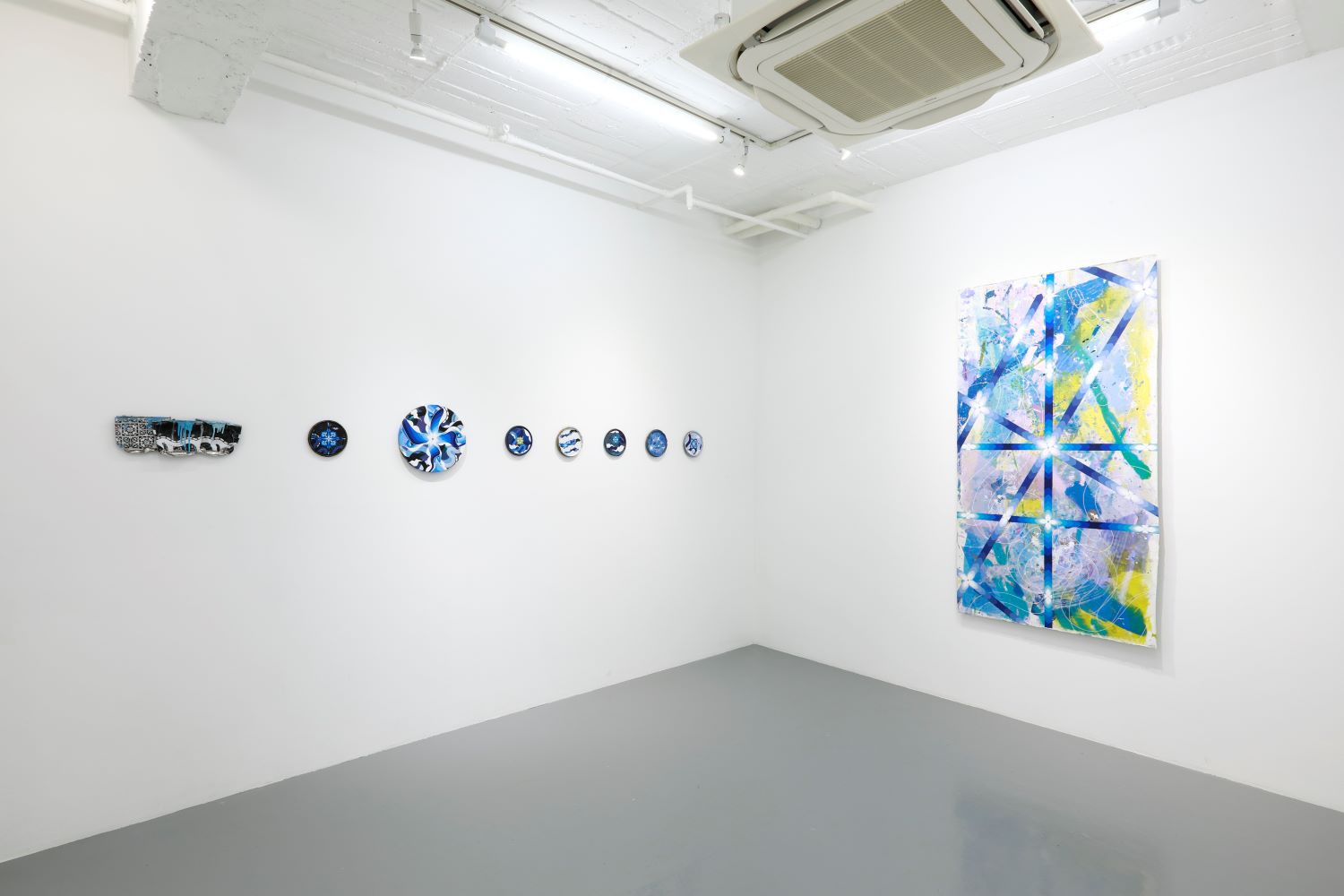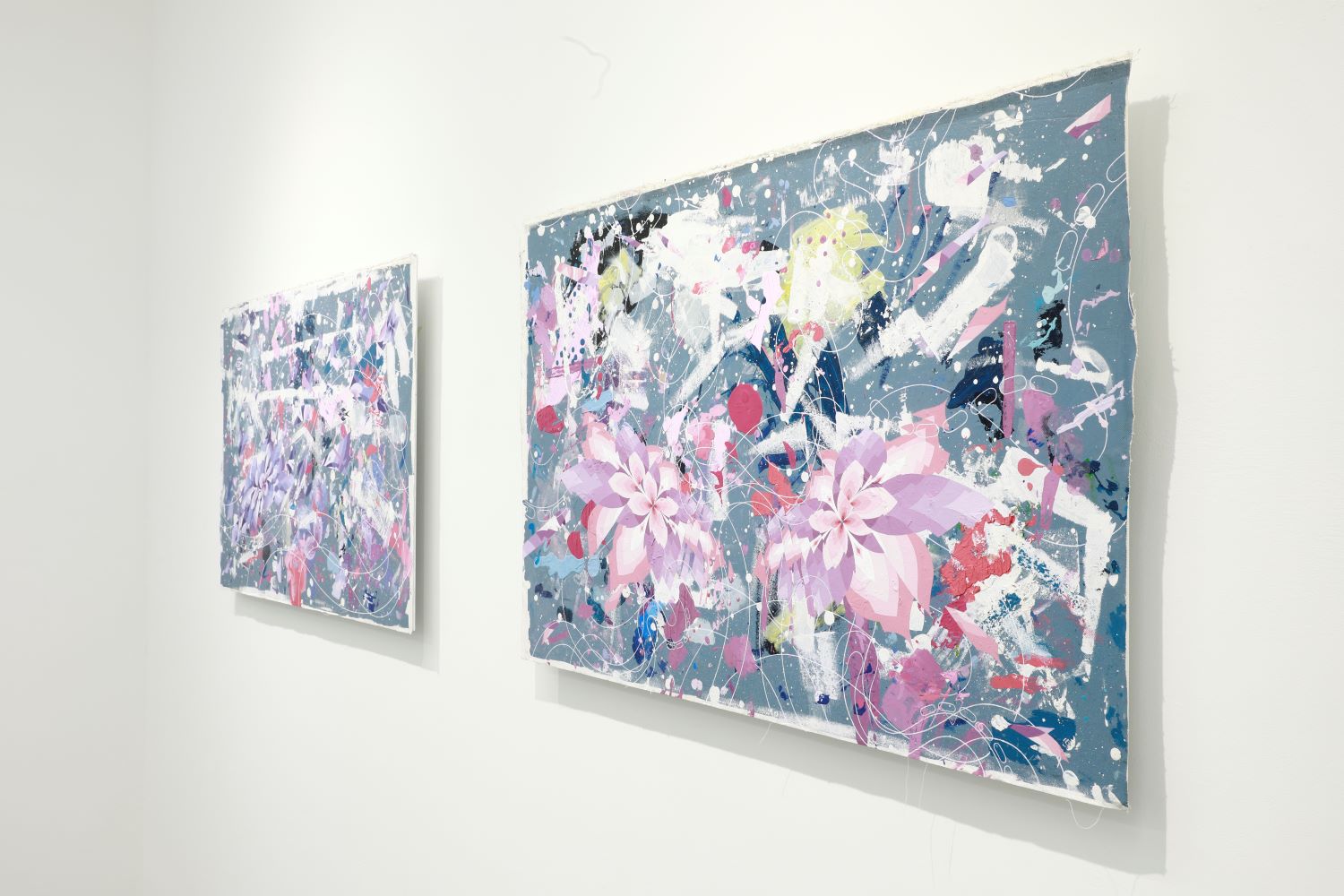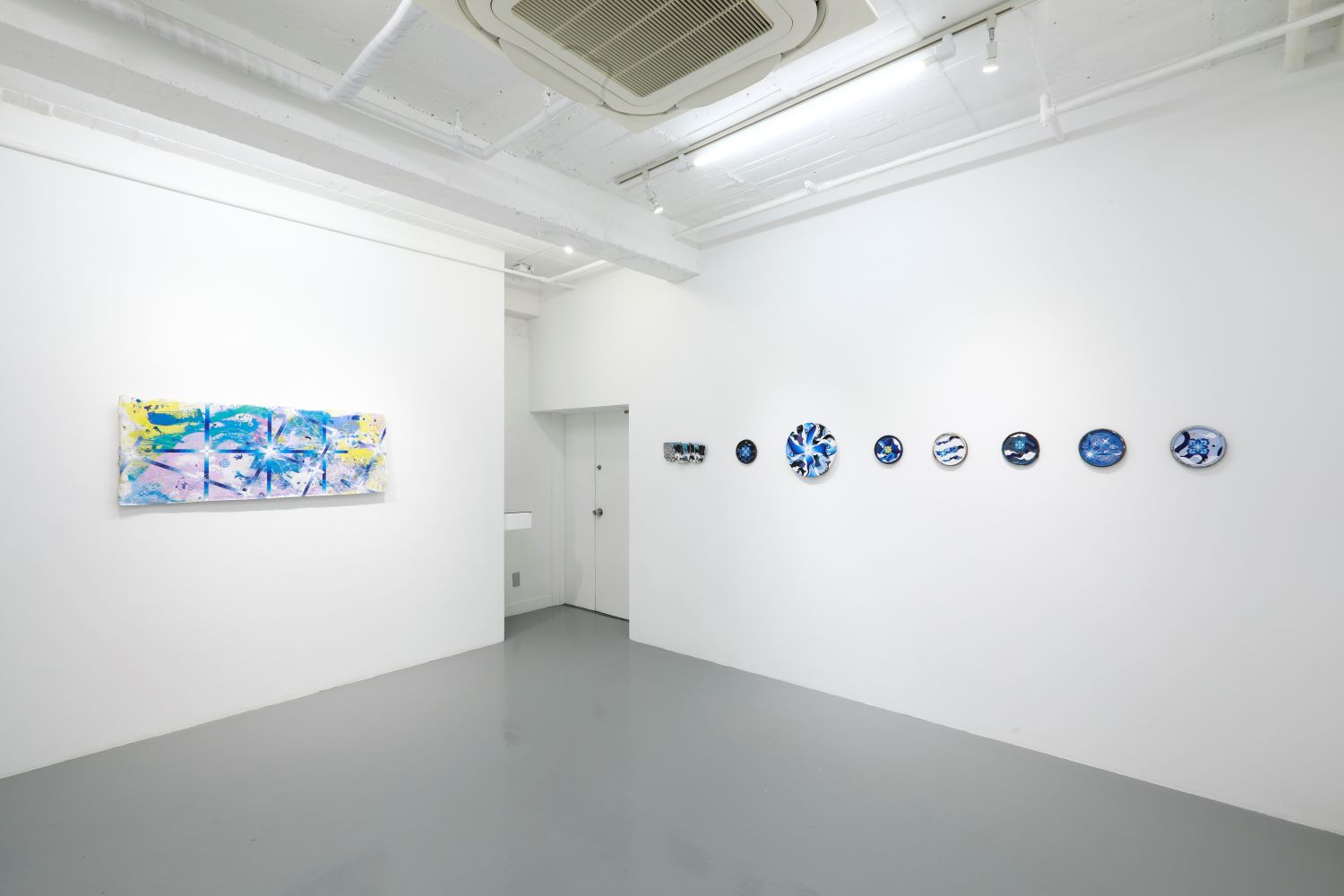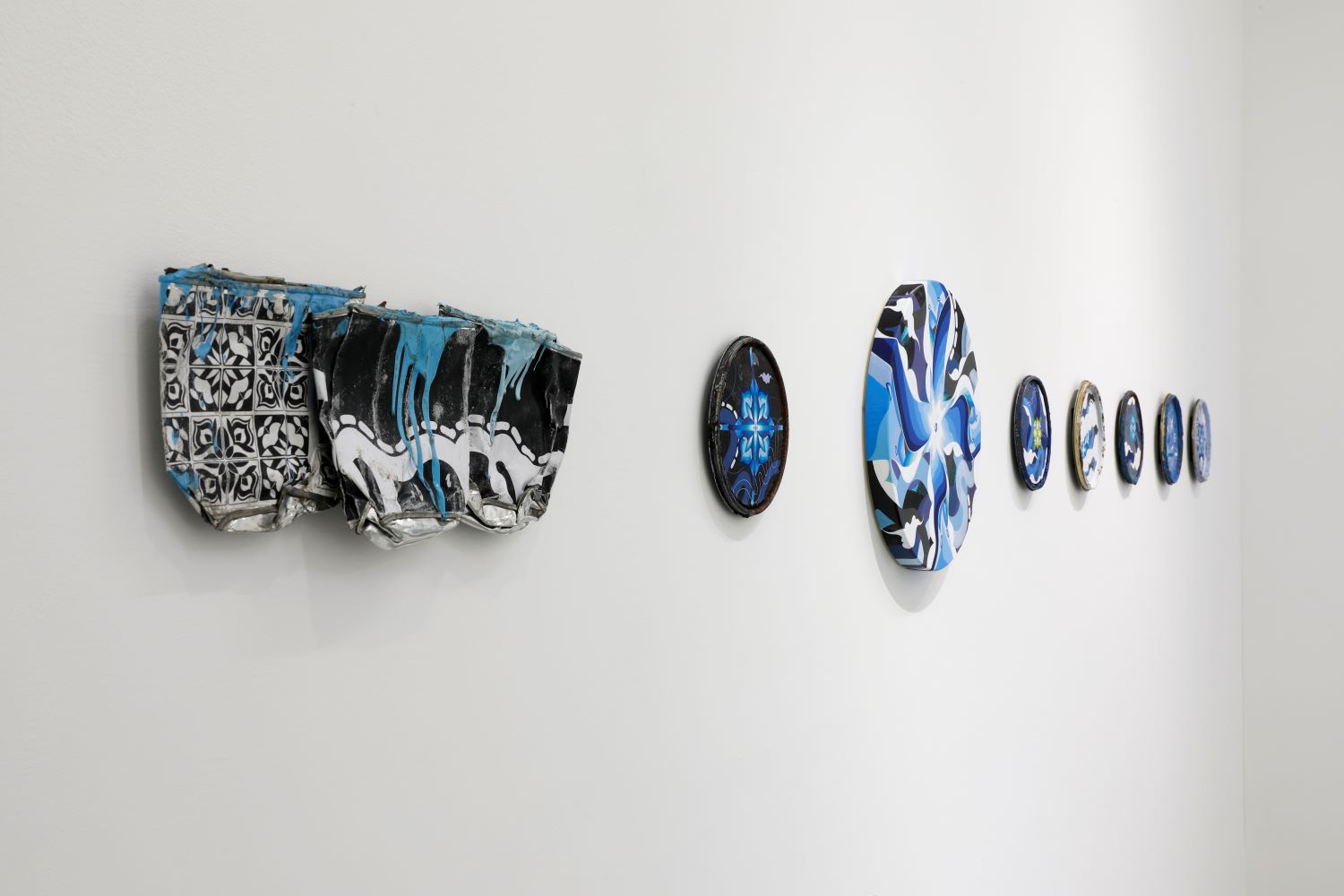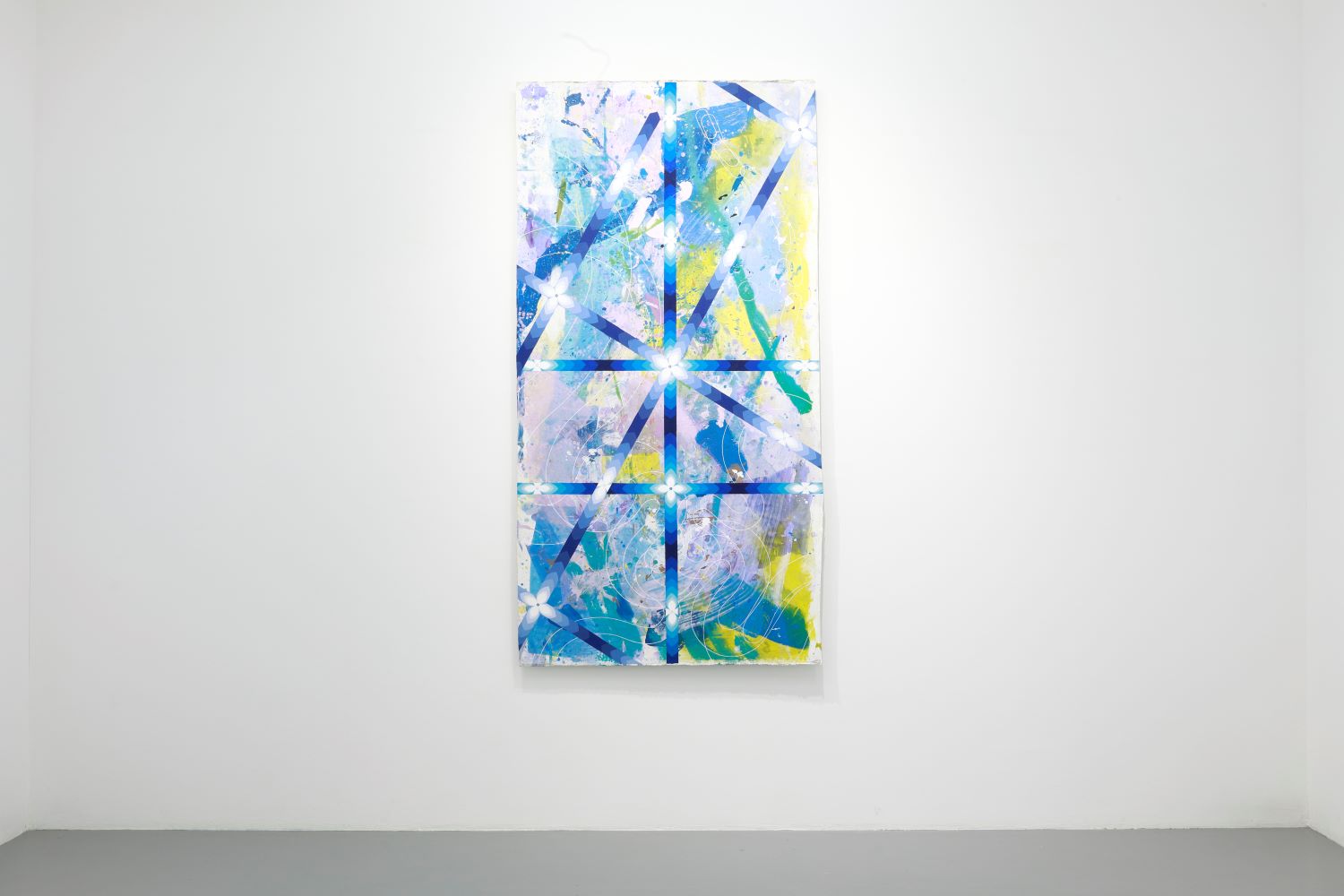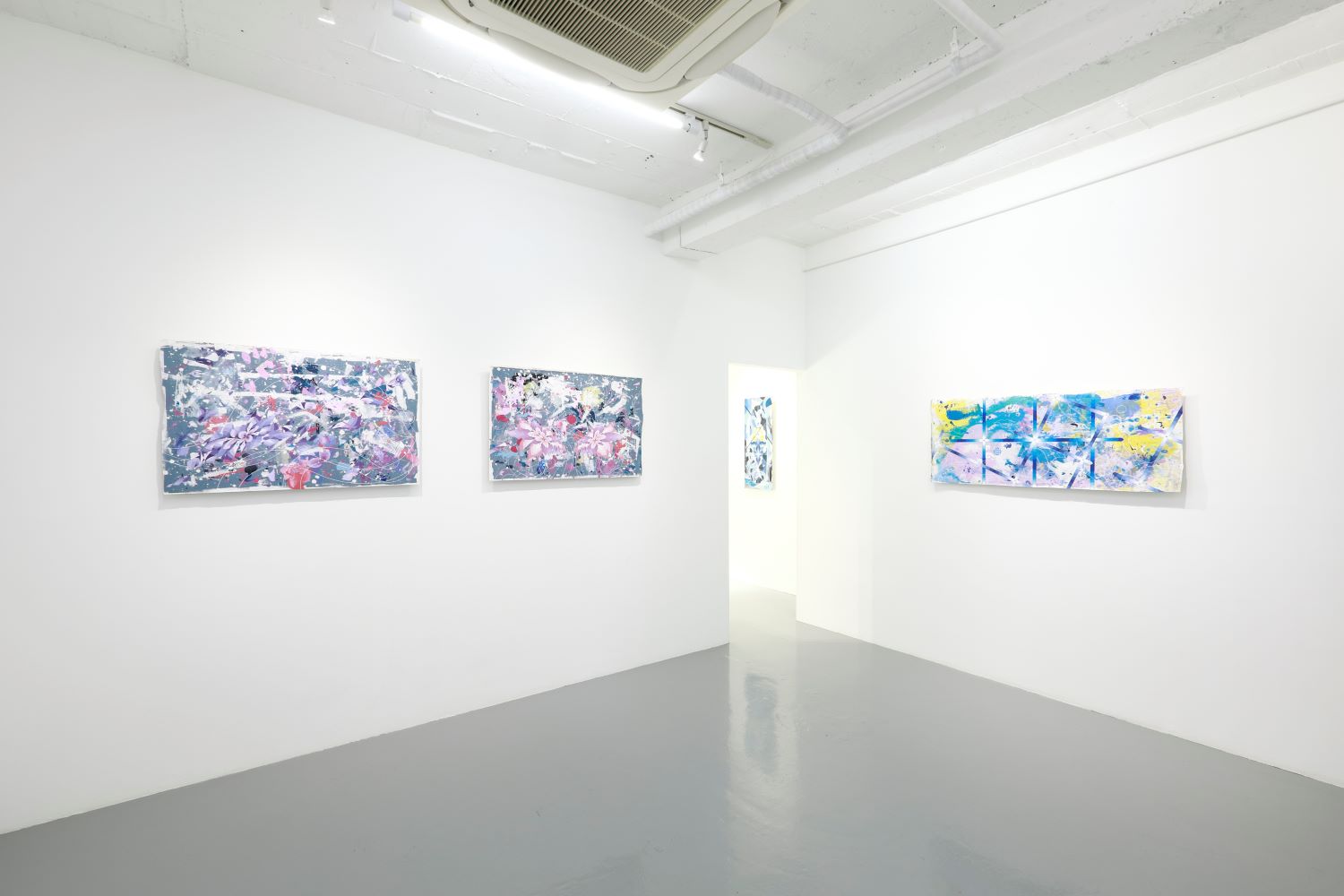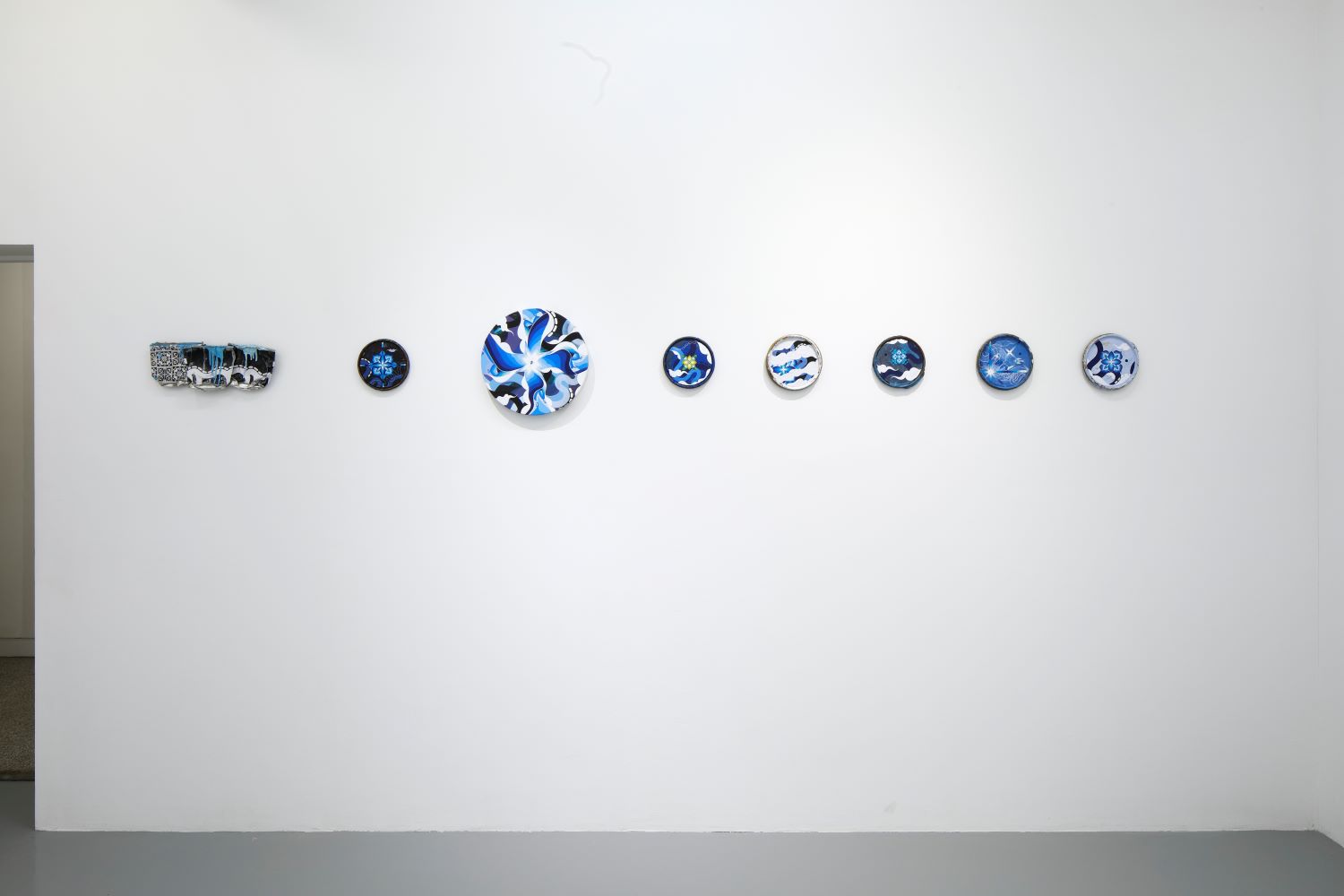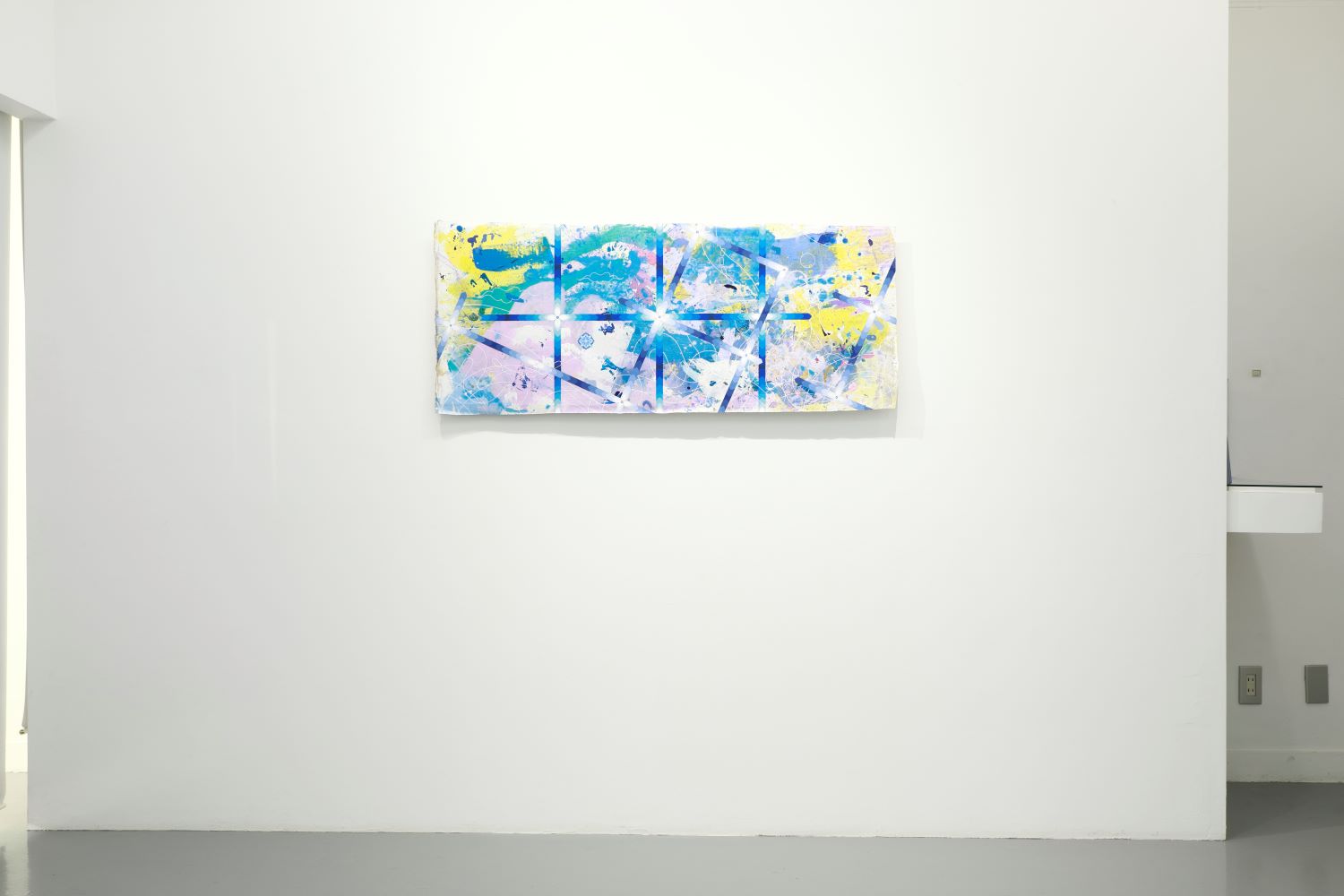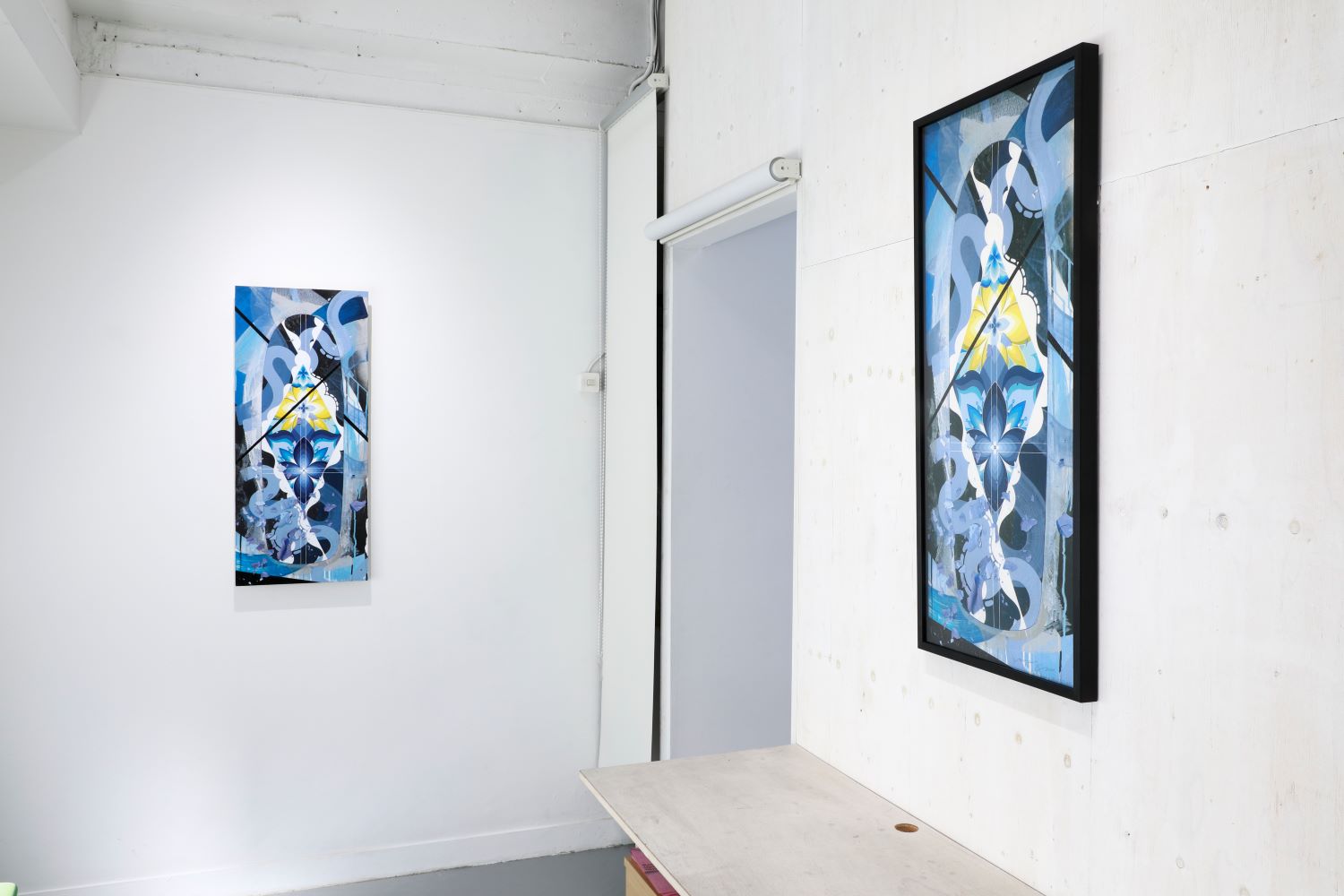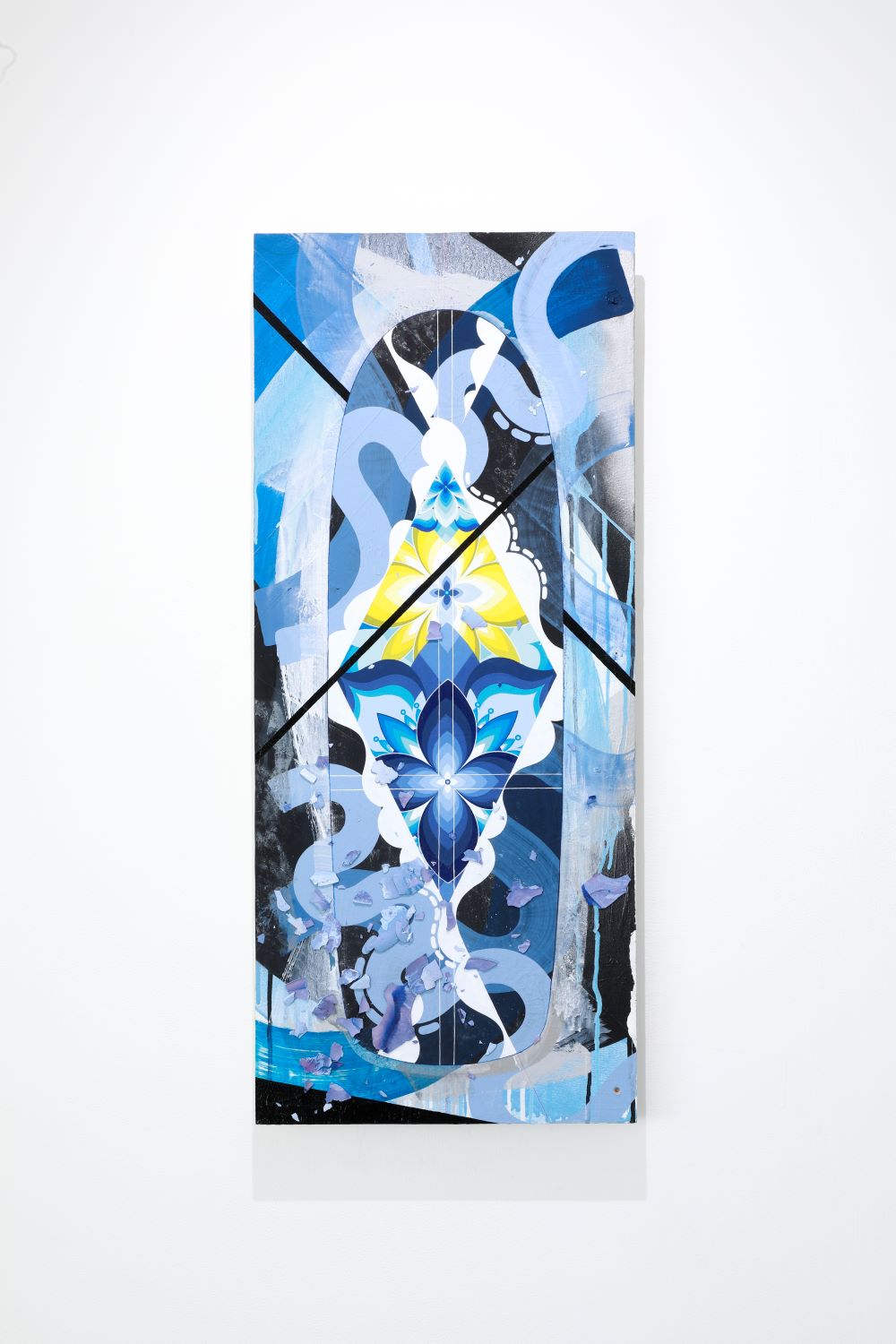 2021cSNOW Contemporary, All Right Reserved.