current
/
upcoming
/
past
> back to list
Yosuke Amemiya "One Fruit Sculpture and Breathlessness, and the Rest All in the Backyard"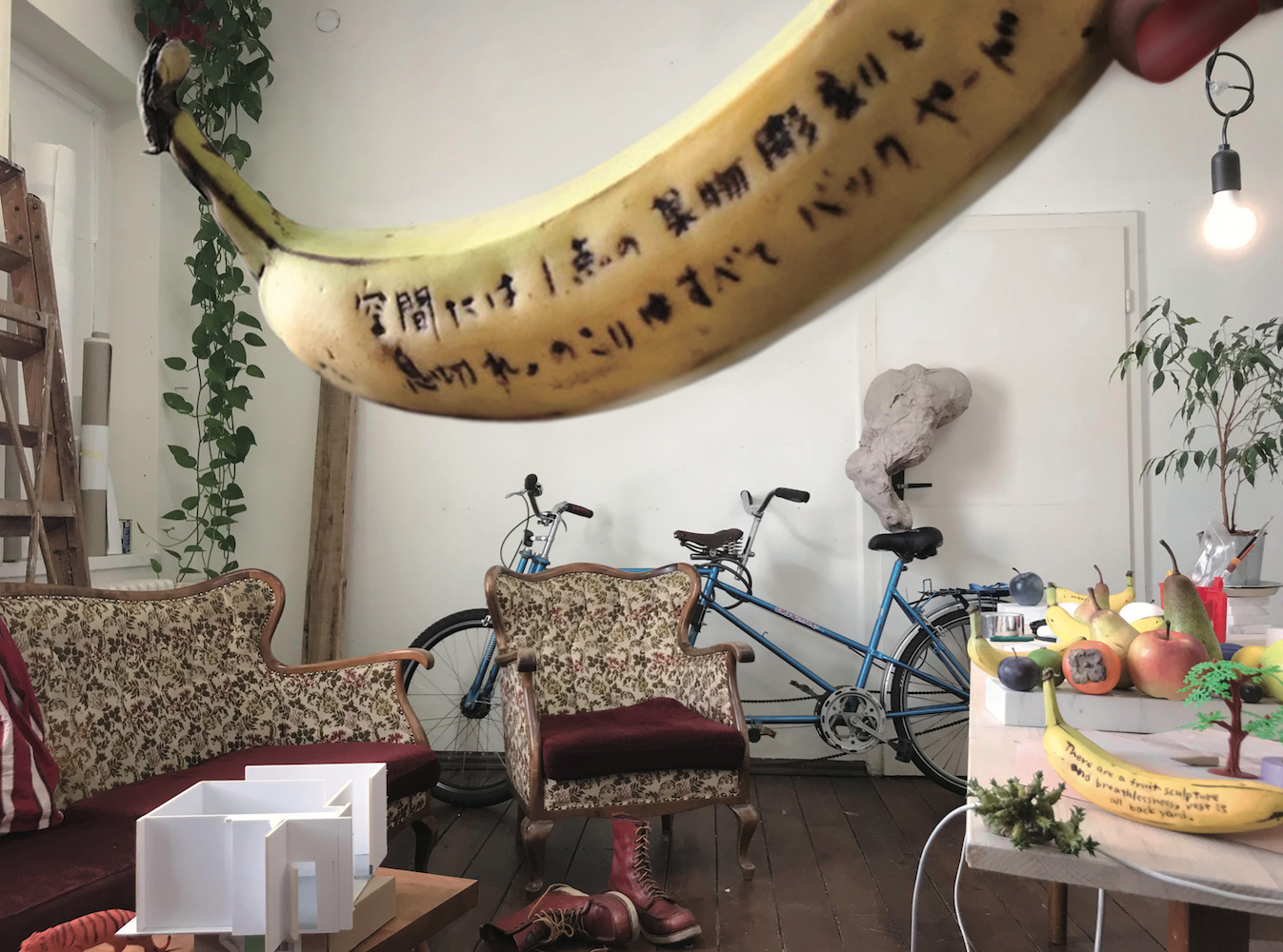 Yosuke Amemiya "One Fruit Sculpture and Breathlessness, and the Rest All in the Backyard"
session:2020.9.11 Fri. - 10.10 Sat. 13:00 - 19:00
*closed on Sun, Mon, Tue and public holidays.
opening Reception : 2020.9.11 Fri. 17:00 - 19:00
venue:SNOW Contemporary
*Swan Song A Performance 9/11(Fri), 12(Sat), 17(Thu), 18(Fri), 19(Sat), 24(Thu), 25(Fri) /
14:00 ~ / 16:00 ~ / 18:00 ~ *around 20 min / maximum 3 people each play
Reservation Form
*Depending on the situation, the exhibition and related event will be changed, please check the website.
SNOW Contemporary is pleased to present Yosuke Amemiya's solo exhibition "One Fruit Sculpture and Breathlessness, All The Rest Is In The Backyard" from Friday, September 11th through Saturday, October 10th, 2020.
Amemiya was born in 1975 in Mito City, Ibaraki Prefecture, Japan. After receiving a B.A. at Tama Art University, Faculty of Art and Design, Oil Painting Course in 1999, Amemiya relocated to Europe in 2011 and completed an M.A. at Sandberg Institute (Amsterdam) in 2013. He currently resides in Berlin. His major exhibitions include "Roppongi Crossing 2010: Can There Be Art?" (2010, Mori Art Museum, Tokyo), "Kunisaki Art Festival—The Principle of Hope" (2014, Kunisaki Peninsula, Oita), and "20th DOMANI: The Art of Tomorrow" (2018, The National Art Center, Tokyo). Amemiya has challenged viewers to rethink through the boundary on universal matters that are not recognized in everyday life through his works of varied media including sculpture, video installation, and performance.
Many of Amemiya's sculptures, including apple in which the artist has continuously been creating since the early stage of his career as well as the sculptures of a Teddy bear, frog, and banana, the sizes have been indicated as "life-size" in their captions. Those works of everyday motifs were created to resemble the real objects at a more detailed level including their sizes, and at times have given the impression of being more "realistic" than real objects. Just as the artist once commented himself "my works of apples focus on the experience that doubting what 'seems to make the world' may sometimes make the world itself look drastically different, like a domino effect," (from the press release of Amemiya's solo exhibition "Ring Me Twice" [2018, SNOW Contemporary]), the works have been questioning the boundaries of presence.
However, while the outbreak of COVID-19 has accelerated the society to expedite its transition towards an online structure such as remote working and online shopping, Amemiya has been deeply reconsidering what "life-size" truly means.
In this exhibition entitled "One Fruit Sculpture and Breathlessness, All The Rest Is In The Backyard," one scltupre featuring multiple fruit motifs of a banana, persimmon, pear, and others, would be exhibited on a pedestal in the main gallery. Amemiya, who has been creating delicate life-size sculptures until today, will deeply reexamine what "life-size" truly means in this exhibition. We sincerely welcome all to this occasion where viewers could experience what the concept of "life-size" truly means under the current society and circumstances.
■Yosuke Amemiya Artist Statement
I am writing this at midnight, on Thursday, August 6th, 2020. The state of the society has been constantly changing and it does not feel right to have a statement that does not reflect the current circumstances, which is why I am rewriting another draft.
The outbreak of COVID-19 since this past spring has forced not only the art world but the entire society itself to heavily change its plans. Even though I only have a month left until my exhibition begins, I notice a tiny part of my brain's memory storage is still thinking "this exhibition might be canceled" while I am writing this, as a result of having myself constantly adjusting to schedule changes.
Back in the normal days, "doing an exhibition" had meant of thinking of "what to discuss within the metastructure of an exhibition." However, probably because of the necessity of thinking of infection prevention measures upon managing an exhibition, it is true that the current circumstances have made me rethink what an exhibition itself means. I am not sure whether this situation would last only for this year, or will remain forever, but in either cases, I wanted to title and plan an exhibition that would capture the current era, and become something that could be actualized only in 2020, a year that would definitely become a crucial watershed within history.
(Although in the original draft of this paragraph I wrote about "what I did in order to respond to 2011, another major watershed in history," I have decided not to speak about it here as it would make this text become too long. Instead, I would like to mention a little about the "performance" that would take place during my exhibition.)
To be honest, I have been actively involved in websites and streaming services myself in the course of the nature of this pandemic. What I have become aware of under this circumstance is that the internet's greatest strength is that it doesn't require you to be restricted to your "life-size."
As a matter of course, you do not have to be honest to your own physical status when you are online. Not showing the real self would rather help you distribute information more efficiently. If so, what is an aspect that cannot be replaced by on the internet? What is supposed to wait in the gallery for those who summoned their "life-size" physical bodies in a physical space under such a circumstance where going outside is somewhat risky? I feel this is a fundamental question to everyone presenting an exhibition at this time.
My provisional response to this question is to create an exhibition with a structure that confronts the "life-size" works with the "life-size" bodies. This idea derived from my hope to realize the Sekai-kei ("world-type" or "Eva-like") imagination where insignificant everyday events may directly lead to the world's grand narrative without going through any intermediates.
(I remember writing a similar comment at a recent online streaming event, which is actually the "opposite" style event, which makes me notice that there are probably more people than ever who are exercising their imagination at their homes under this pandemic circumstances, which does make high affinity with the structure of the Sekai-kei system.)
The exhibition title for now is "One Fruit Sculpture and Breathlessness, All The Rest Is In The Backyard," which literally describes the presentation itself. The single sculpture that would sit in the main gallery will be a "life-size" assortment of fruits. Like a Rorschah test, each fruit would have two colors of paint on themselves as a result of having them directly touching each other (the fruit and paint would be made with the same paints).
The title's "breathlessness" describes the performance that will take place during the exhibition. I have been exploring how I could install something like a breath in this exhibition as a "life-size" yet intangible existence, which I guess will seek its most optimal solution in the social circumstances when the performance will take place in the gallery.
(If the exhibition could safely open its doors as planned,) I hope this exhibition could function as a place to rethink about our heavy bodies and its surrounding world that are unavoidable from being a substance, even in this information-oriented society where online systems have been accelerating under this pandemic than ever. I also plan to implement some other "life-sized" matters plugged into the theory of physics and sculpture, that would be possible only at this time.
Yosuke Amemiya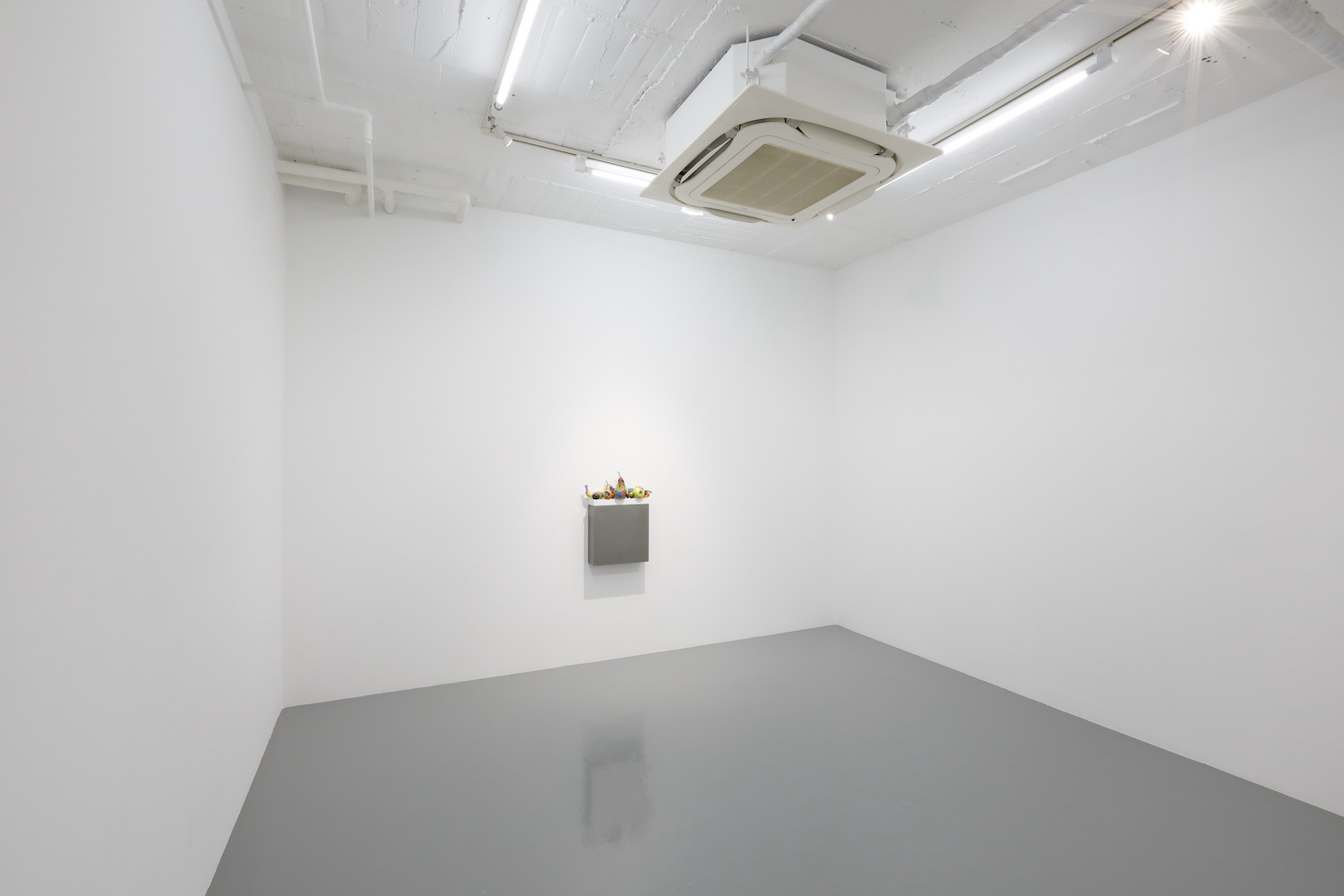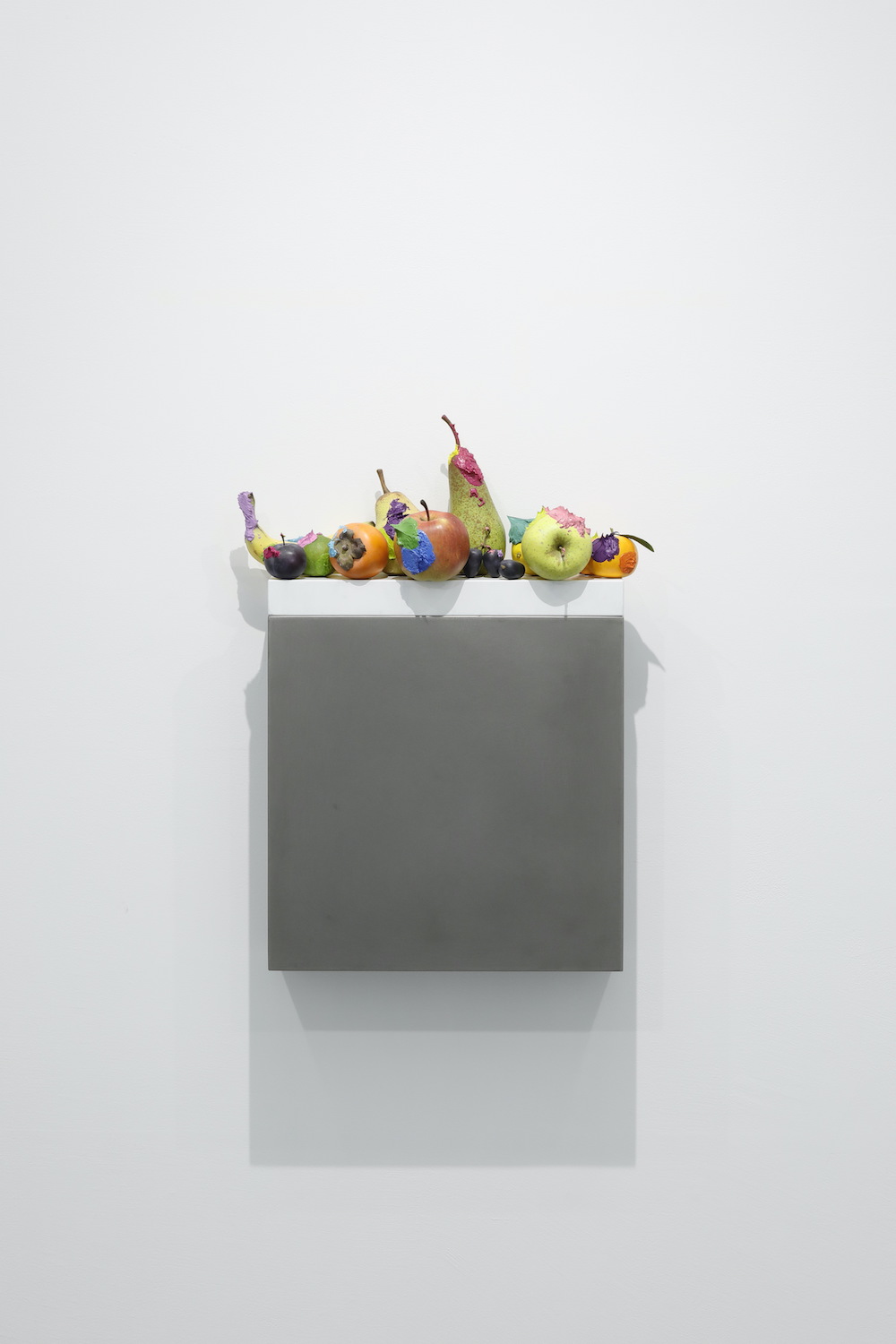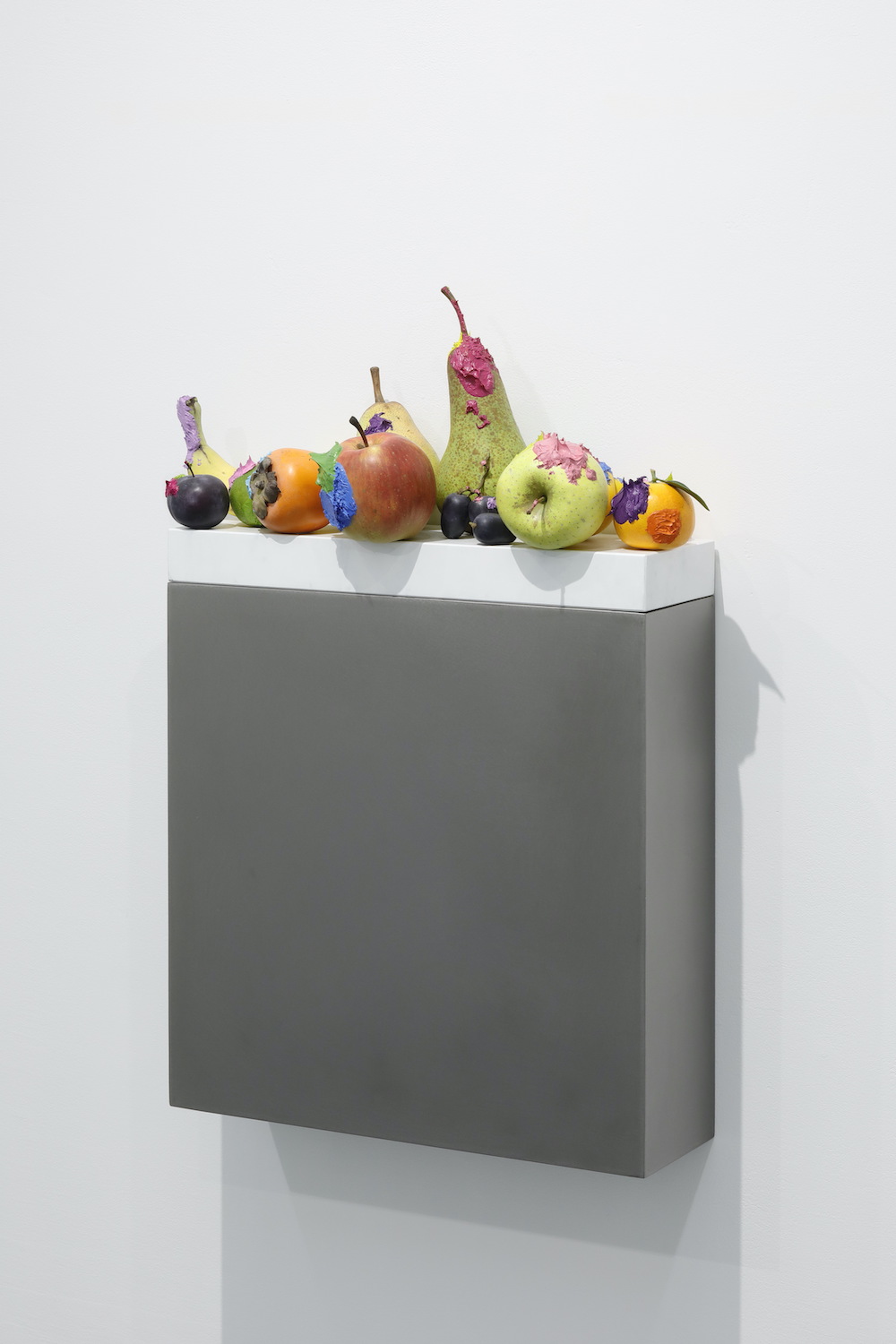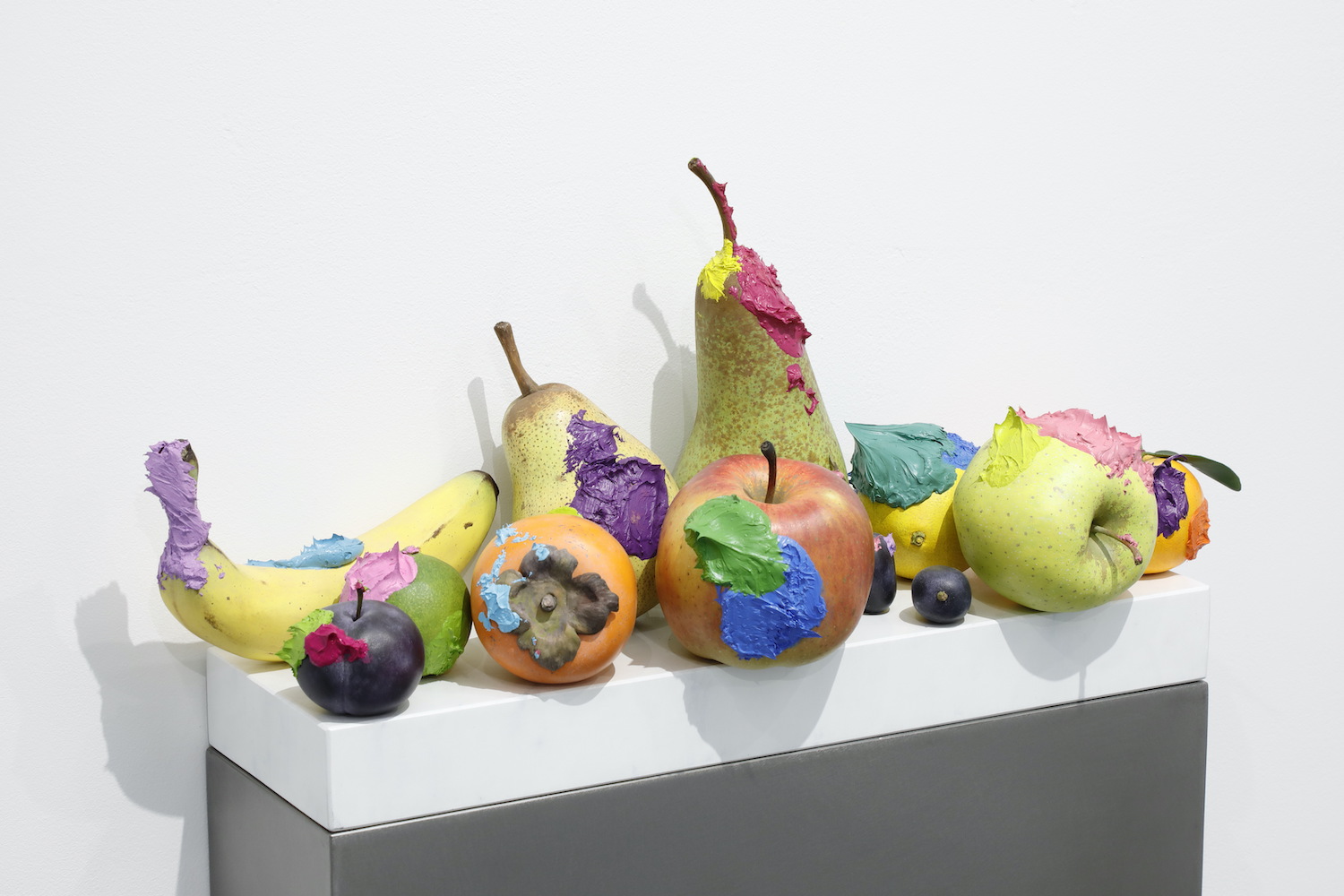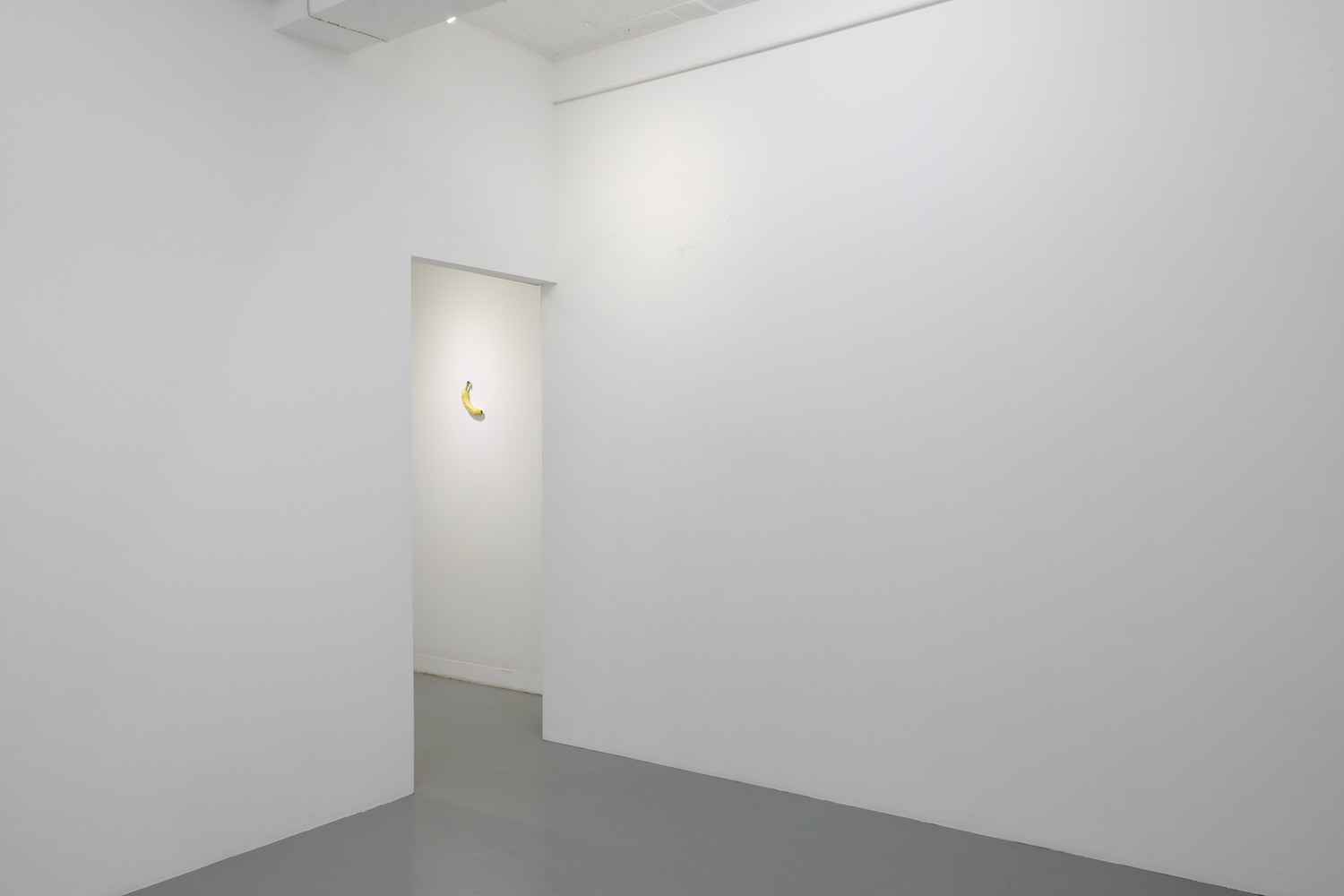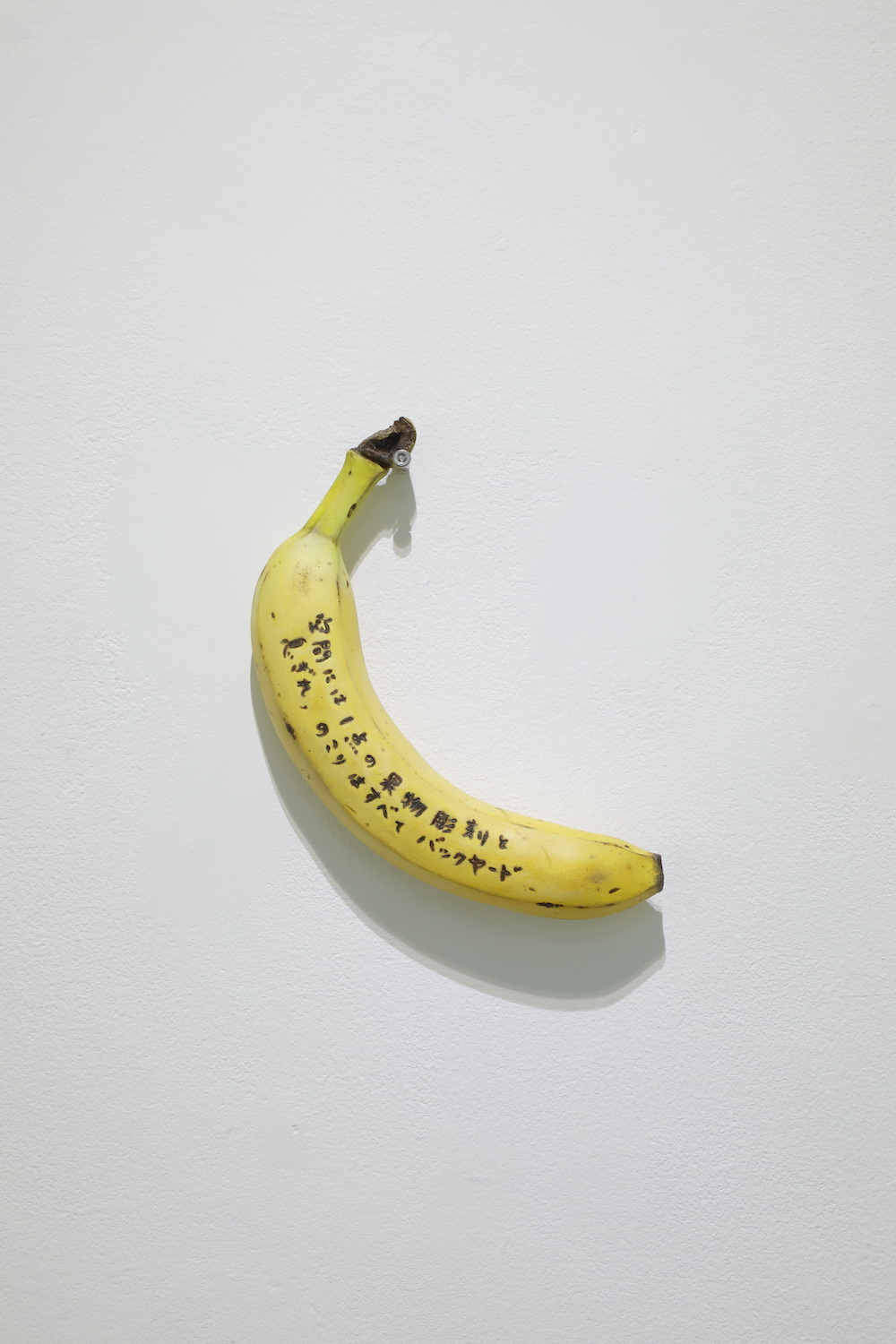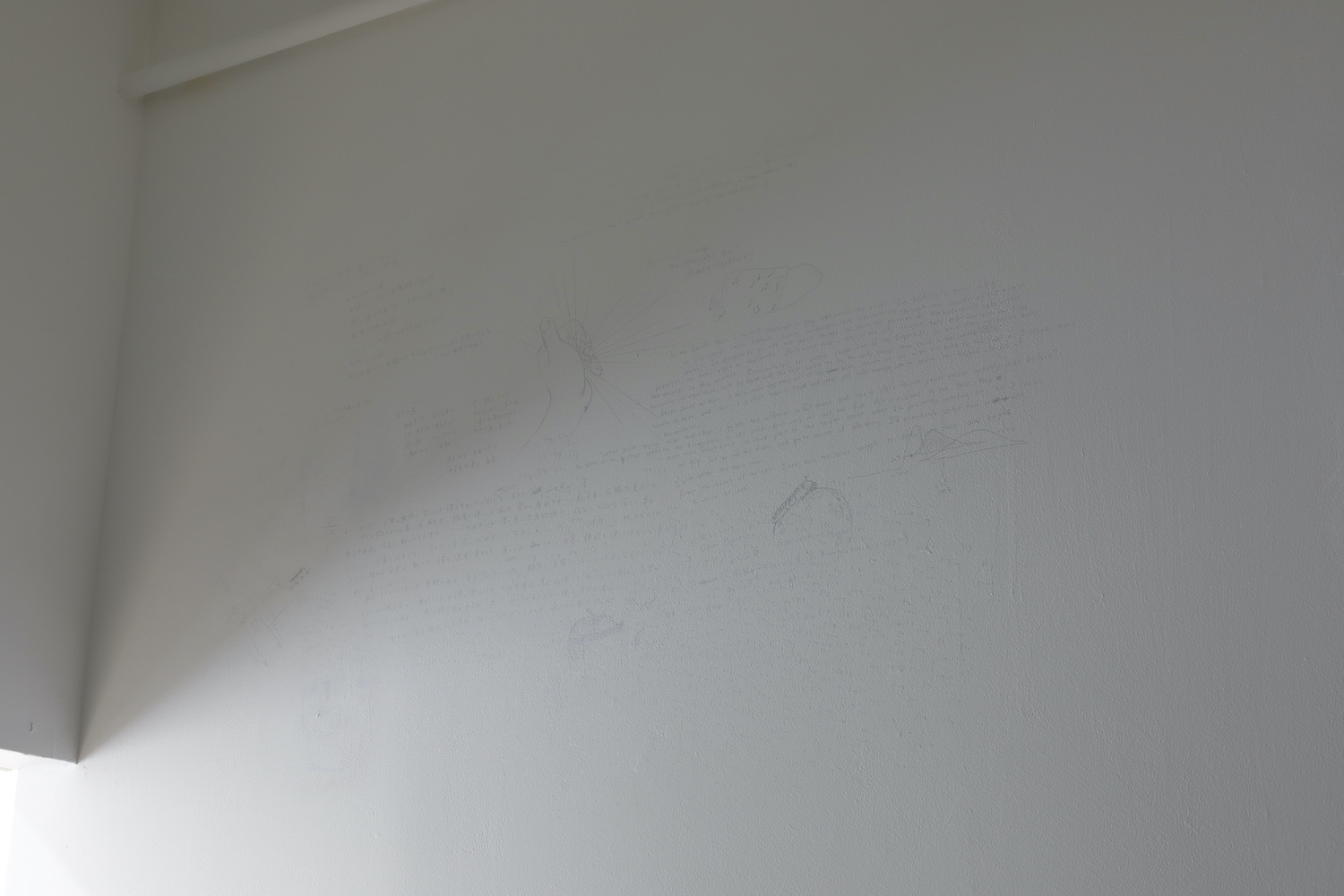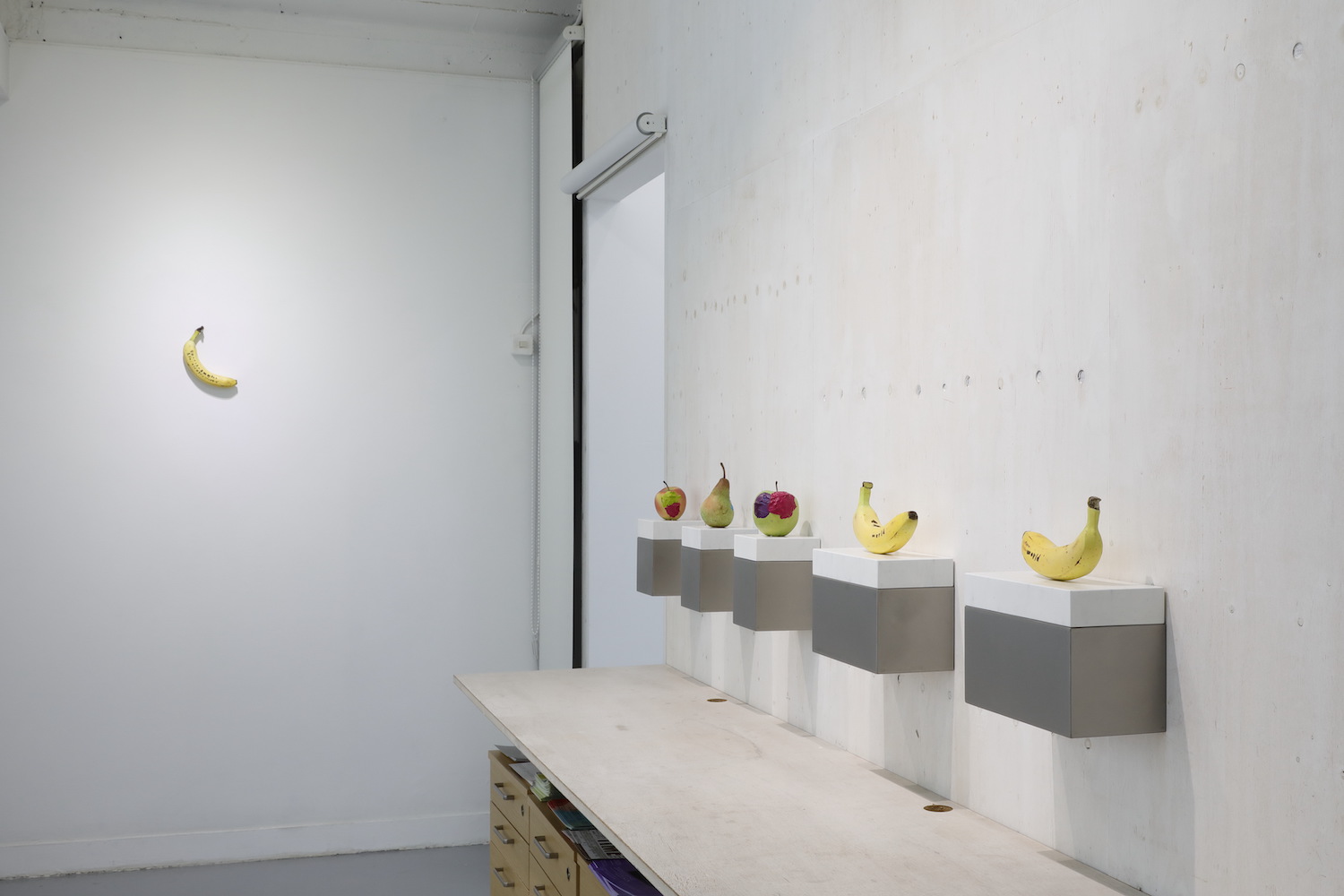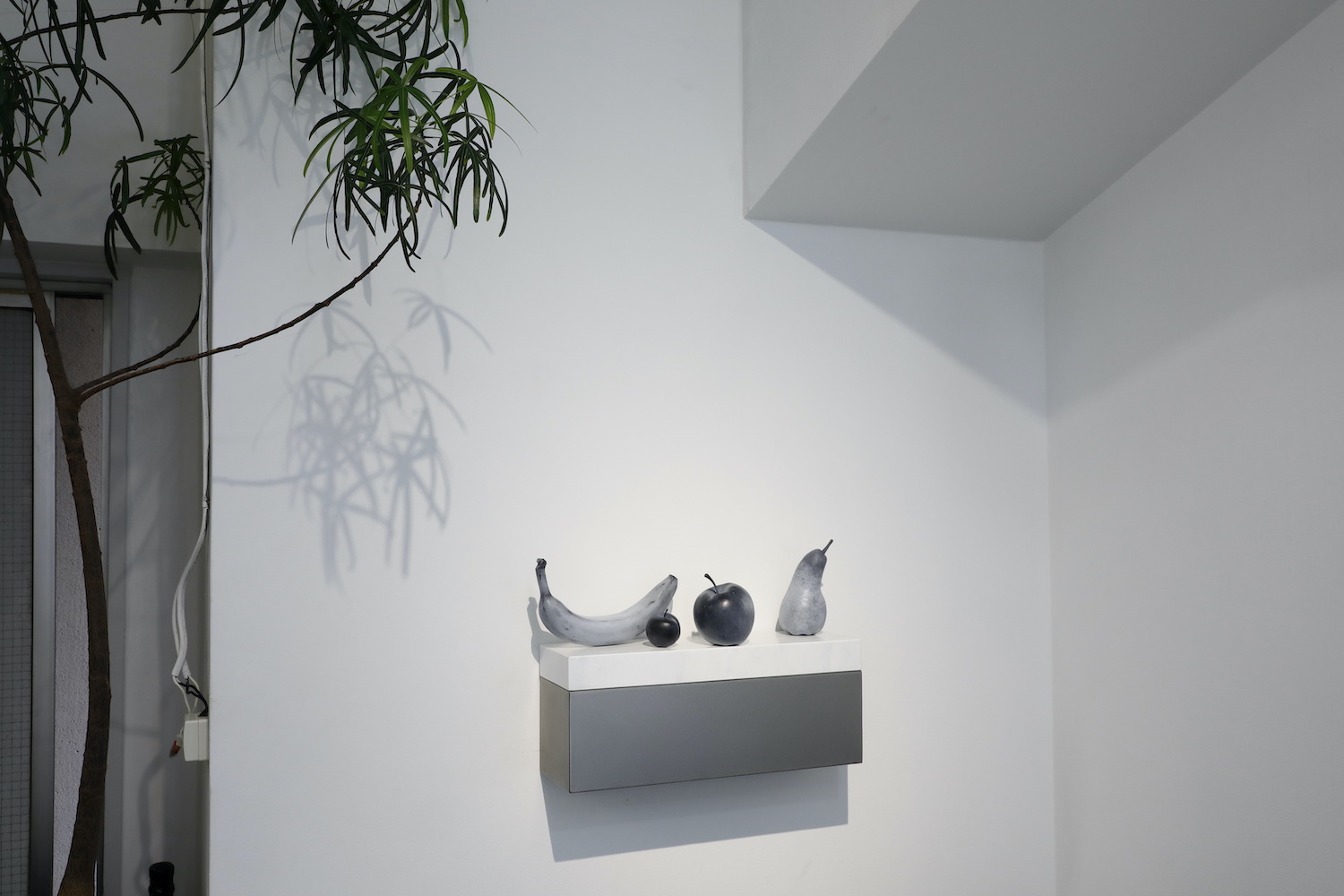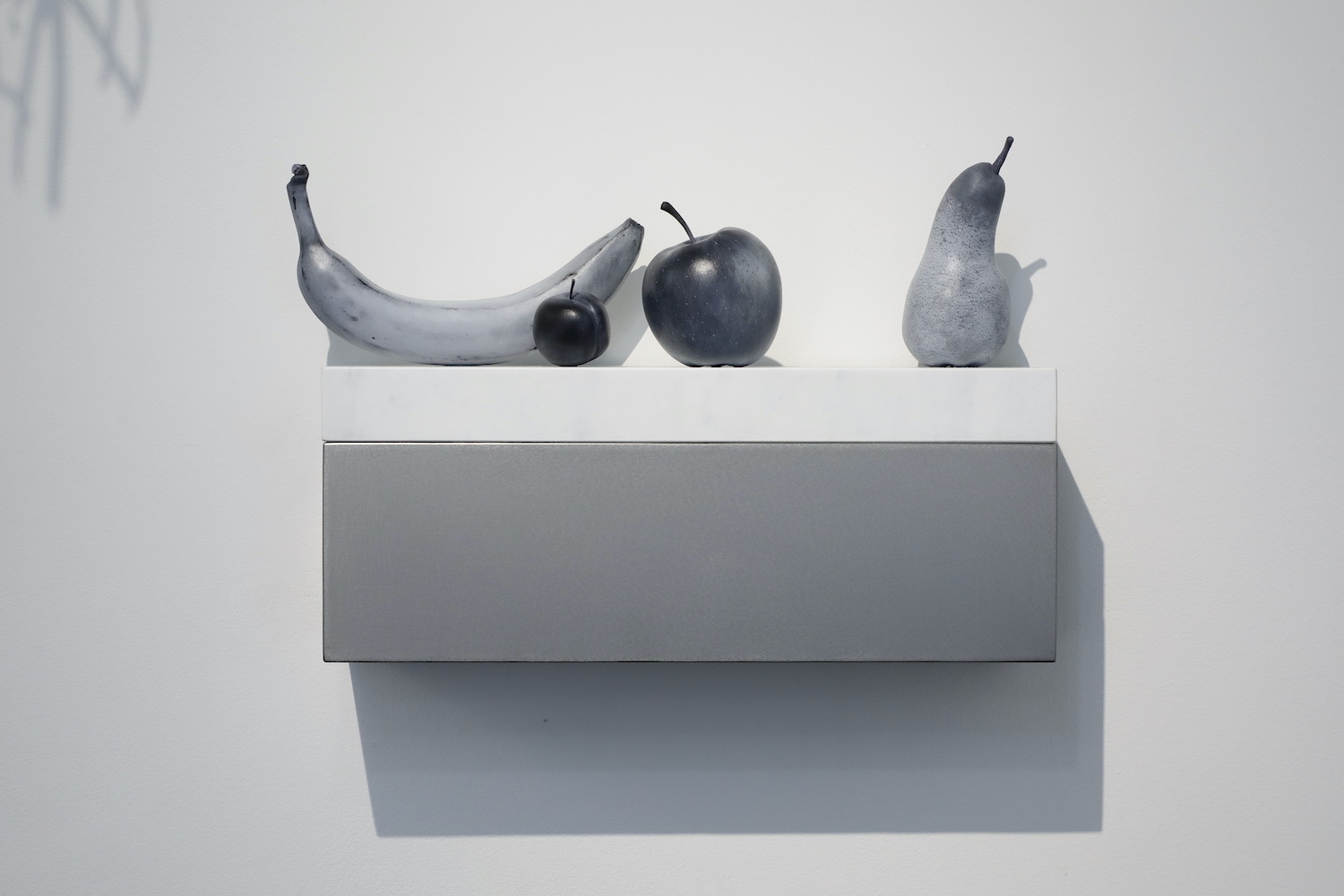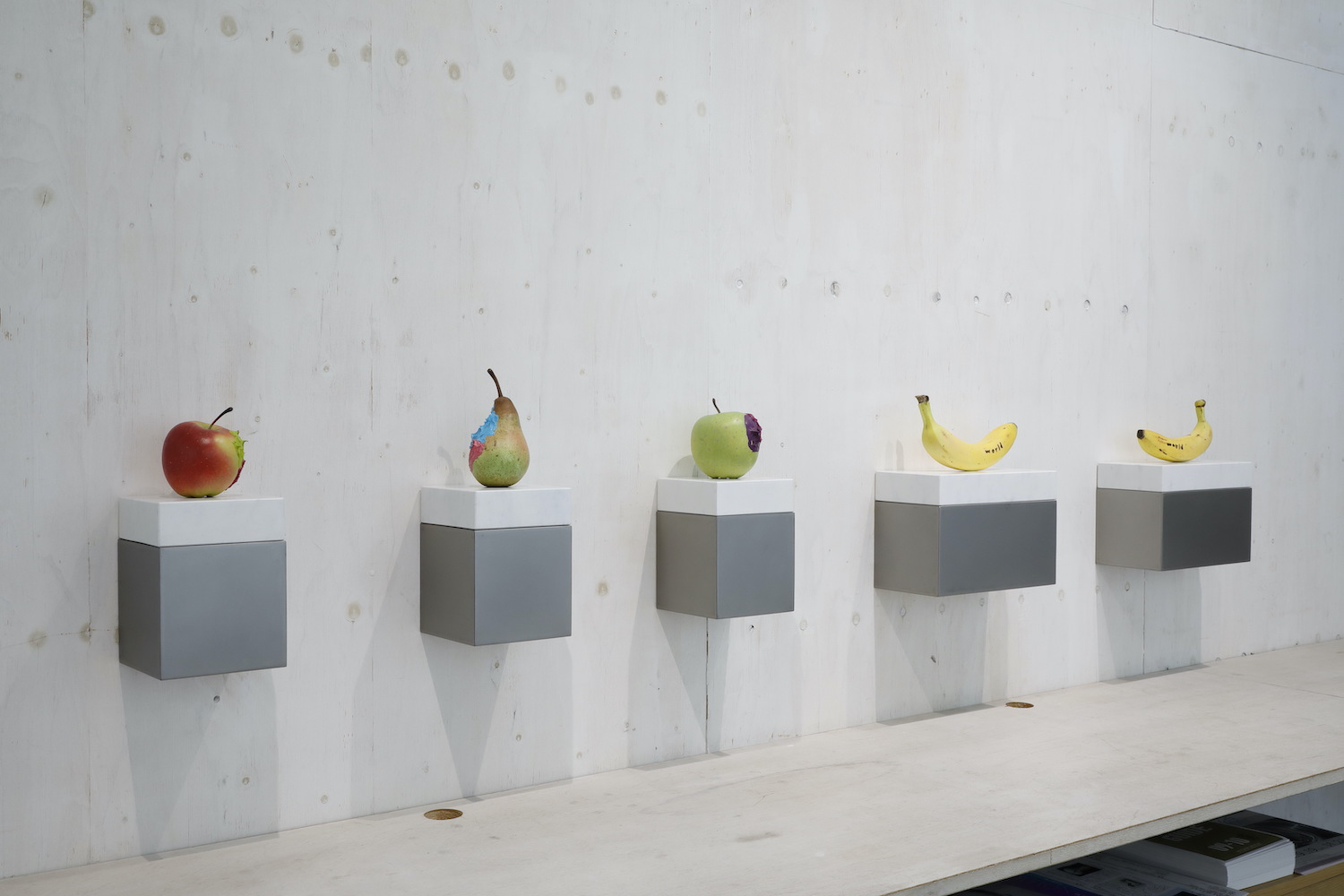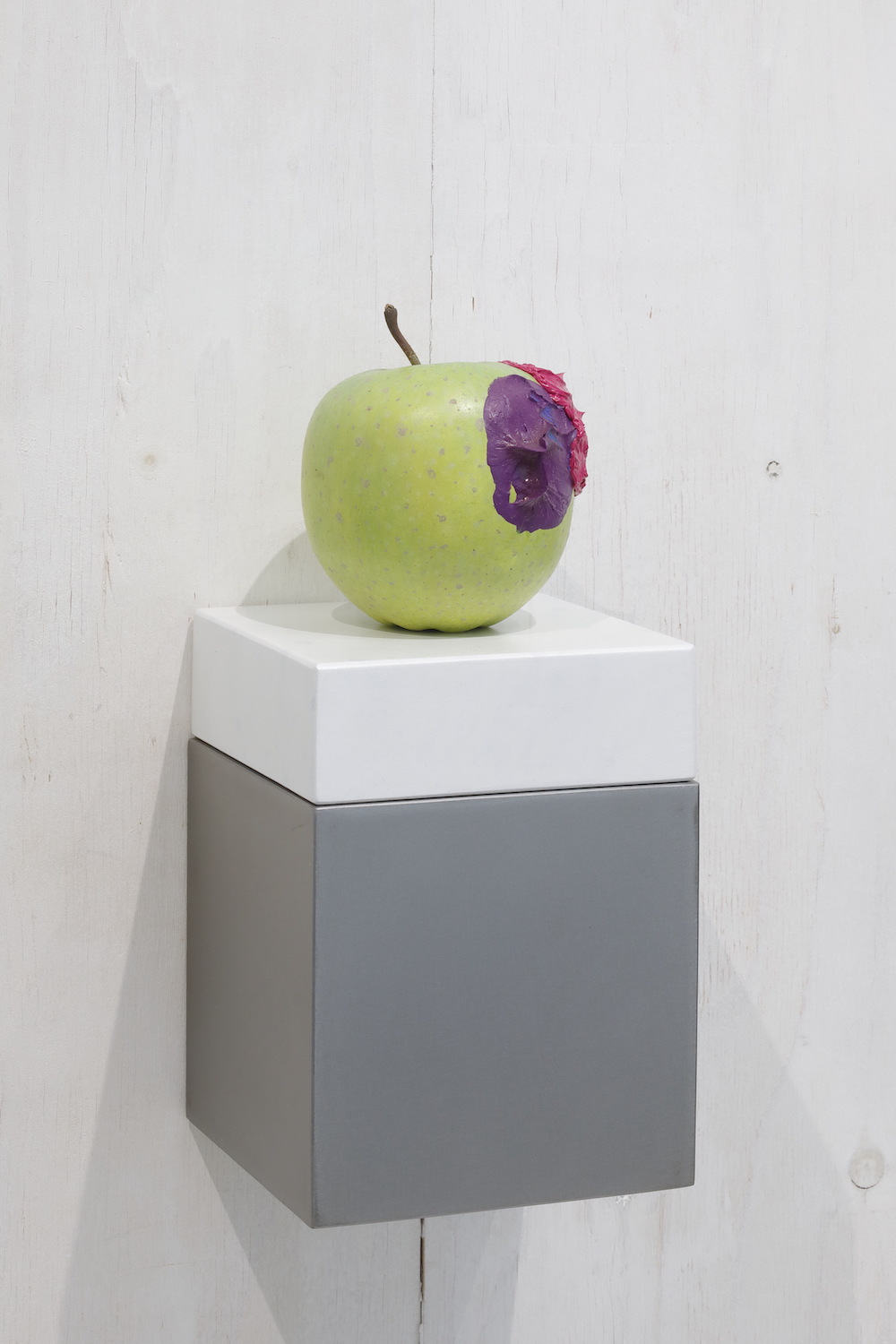 2020cSNOW Contemporary, All Right Reserved.