current
 / 
upcoming
 / 
past
> back to list
EVERYDAY HOLIDAY SQUAD "Open/Close City" Part.1 "Room of Shibuya"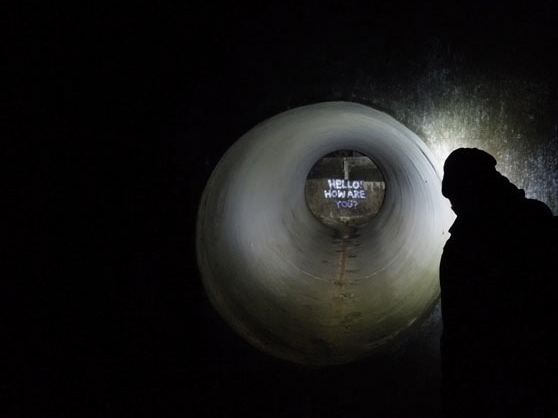 EVERYDAY HOLIDAY SQUAD "Open/Close City" Part.1 "Room of Shibuya"

session: 2017/11/17 Fri - 12/22 Fri
*closed on Sun. Mon. Tue and public holidays
opening reception:11/17 Fri, 18:00 - 20:00
venue: SNOW Contemporary


SNOW Contemporary is pleased to present "Open/Close City," consisting of "Room of Shibuya" by EVERYDAY HOLIDAY SQUAD (EHS) from November 17th, 2017, and "Room of Joban" by Tohru Matsushita, one of the directors of SIDE CORE, from January 12th, 2018. EHS is an artist collective consists of several artists alike SIDE CORE, who visualizes concealed/hidden layers in public space as an extension of mischiefs and graffiti.

Distinctive works by EHS include the video work unknown (ANAGRA, 2015) that documents the artist entering an underground drain hidden in Tokyo and painting murals that no one wouldn`t see in an ordinary life, and STREET MATTERS (Block House, 2017), consists of photographs and three-dimensional works created over a collaboration with homeless people, who are often regarded as an uncertain existence. Their video work showing a construction site deserving as a playground for skaters during only night, exhibited at Reborn-Art Festival (Ishinomaki, Japan, 2017), also attracted high recognitions.

In this exhibition, EHS will present new works stepping into the distorted society that the city of Shibuya represents. The city of Shibuya is currently undergoing a large reconstruction in preparation for the Olympics, and Miyashita Park, which previously was open to the public, is now surrounded by a white wall that prevent anybody from entering; and EHS showcases a work utilizing the space inside this wall. In another work, the squad will focus on the accelerating bicycle parking crackdowns, by converting abandoned bicycles into public art. All other works would also comprehend the changes happening in Shibuya and Tokyo, and will be created through intervening in the transition. Current Shibuya is no longer "a city of youth and freedom," that it used to be. EHS however considers Shibuya's current state gives itself potentials to be a place where new street culture can be realized.

The exhibition will be installed not only inside the gallery, but also in the area of Nishi Azabu where SNOW Contemporary is located, as well as the streets of Shibuya. EHS will bring changes directly to the street in which they refer to. They will not showcase the transformed city to the viewers, but will allow them to witness the process of how the squad will transform the city instead, resulting in forming an accomplice relationship between EHS and the viewers. Building an accomplice relationship is an act of newly creating a public zone?which is said that it has collapsed in the 19th century?, and is an attempt to revoke authority power by playing pranks towards emotions and behaviors of the public.

A squad room is a place where police officers assemble for roll calls and do routine work, whereas, EHS will play a game of building a squad room of their own. We hope you will fully experience the transitions of the current city into the crested images by EHS.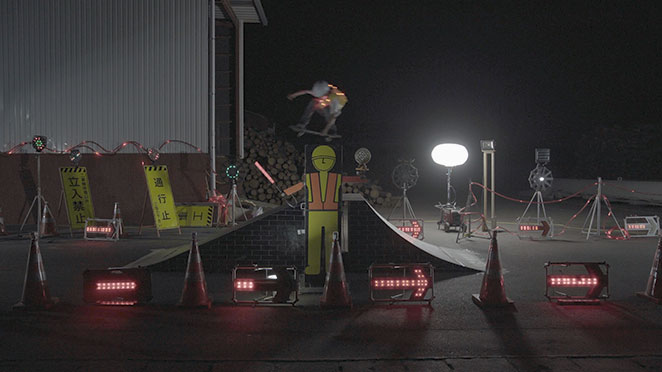 2020©SNOW Contemporary, All Right Reserved.