current
 / 
upcoming
 / 
past
> back to list
Yumiko Shinozaki "RED DATA"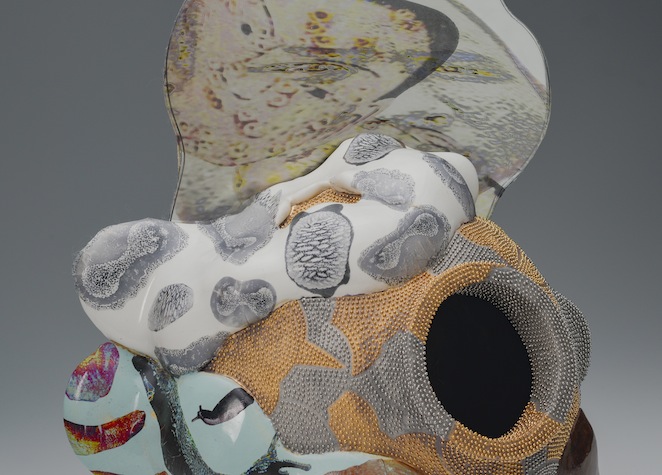 Yumiko Shinozaki "RED DATA"

session:2017/7/7(Fri) - 8/12(Sat) 13:00 - 19:00(*July 7th opens at 6pm.) 
*closed on Sun. Mon. and public holidays
opening reception:7/7(Fri) 18:00 - 20:00
venue:SNOW Contemporary


SNOW Contemporary is pleased to present Yumiko Shinozaki's solo exhibition RED DATA, from Friday, July 7th through Saturday, August 12th, 2017.

Yumiko Shinozaki was born in Fukuoka prefecture in 1987. She completed her M.A. at Osaka University of Arts Graduate School in 2011. The one-of-a-kind worldview of her ceramic works has been highly acclaimed as contemporary expressions. She has participated in a number of group exhibitions including Neoplasm at SNOW Contemporary in 2016, The Power of Decoration―A Viewpoint on Contemporary Kogei (Studio Crafts) (2009/The National Museum of Modern Art, Tokyo), Kyoto Art Products (2011//Hidari Zingaro), ARTS OF JOMON (2013/hpgrp hpgrp gallery NEW YORK), Red Bull Music Academy Tokyo (2014/Red Bull Music Academy Tokyo), and Malformed Objects ? Bricolage for Myriads of Other Bodies (2016/YAMAMOTO GENDAI)

At Shinozaki's solo exhibition Neoplasm at SNOW Contemporary last year, she presented ceramic works expressing images of cancer cells continuously growing and metastasizing, which could be considered to be both evolution and devolution. She vividly illuminated the similarity between the nature of porn, cartoon and video games and that of increasing cancer cells through her ceramic works, both produced and consumed everyday.

For this exhibition in which would be the second at SNOW Contemporary, she named its title RED DATA, inspired from the Red Data Book, which is the document regarding endangered species published by IUCN (International Union for Conservation of Nature). Shinozaki combines semi-permanent materials such as ceramic, glass and mirror to create the motifs of natural objects of species, virus and cells, in danger of extinction caused by human activities. She seals off those motifs destined to vanish as if she creates those specimens, leaving proof of their existence towards the future.

Data of endangered species will be turned into specimens by everyday substances and handed over to the future. We hope you would enjoy the new perspective and expression on the world created by Shinozaki.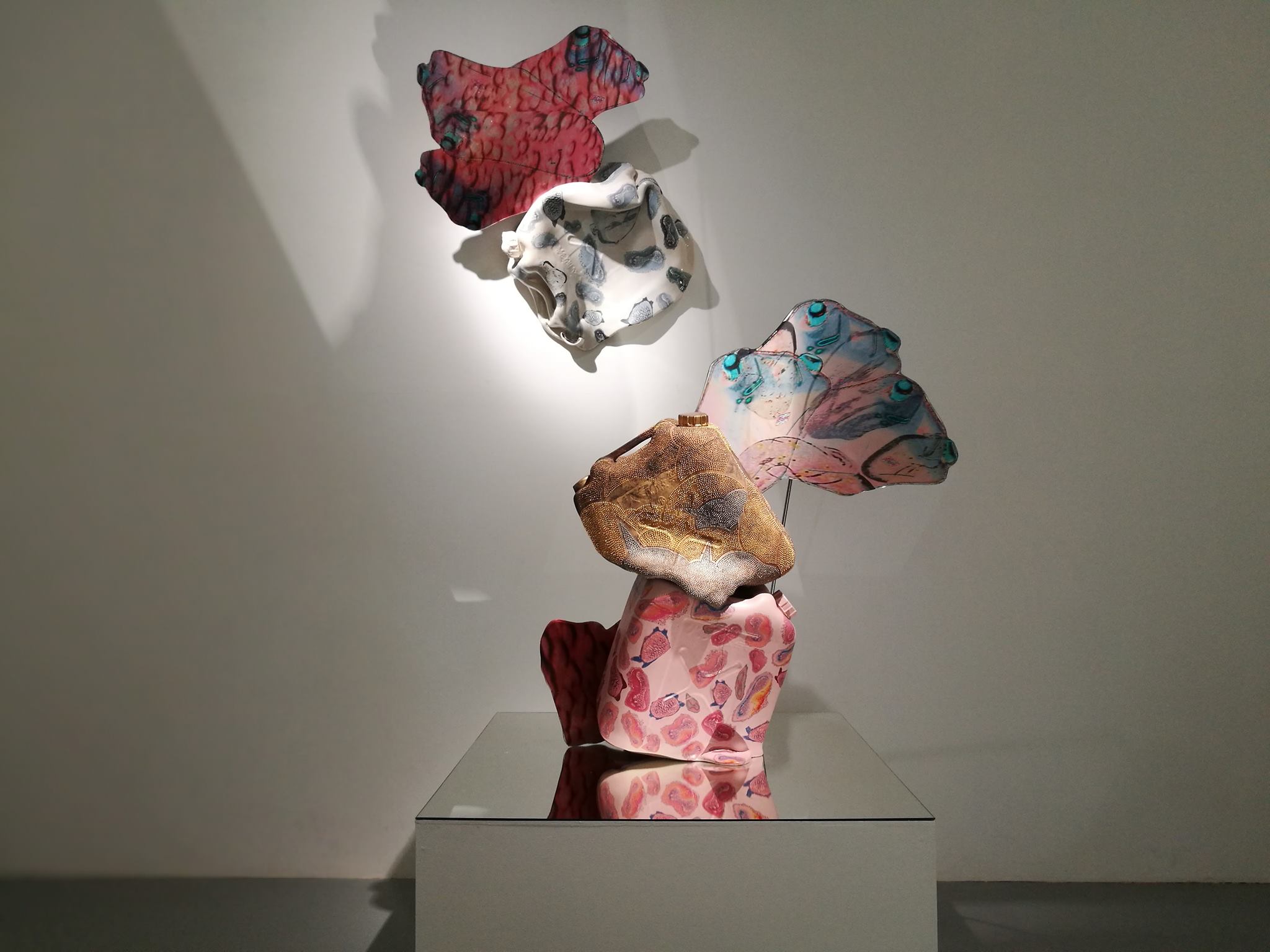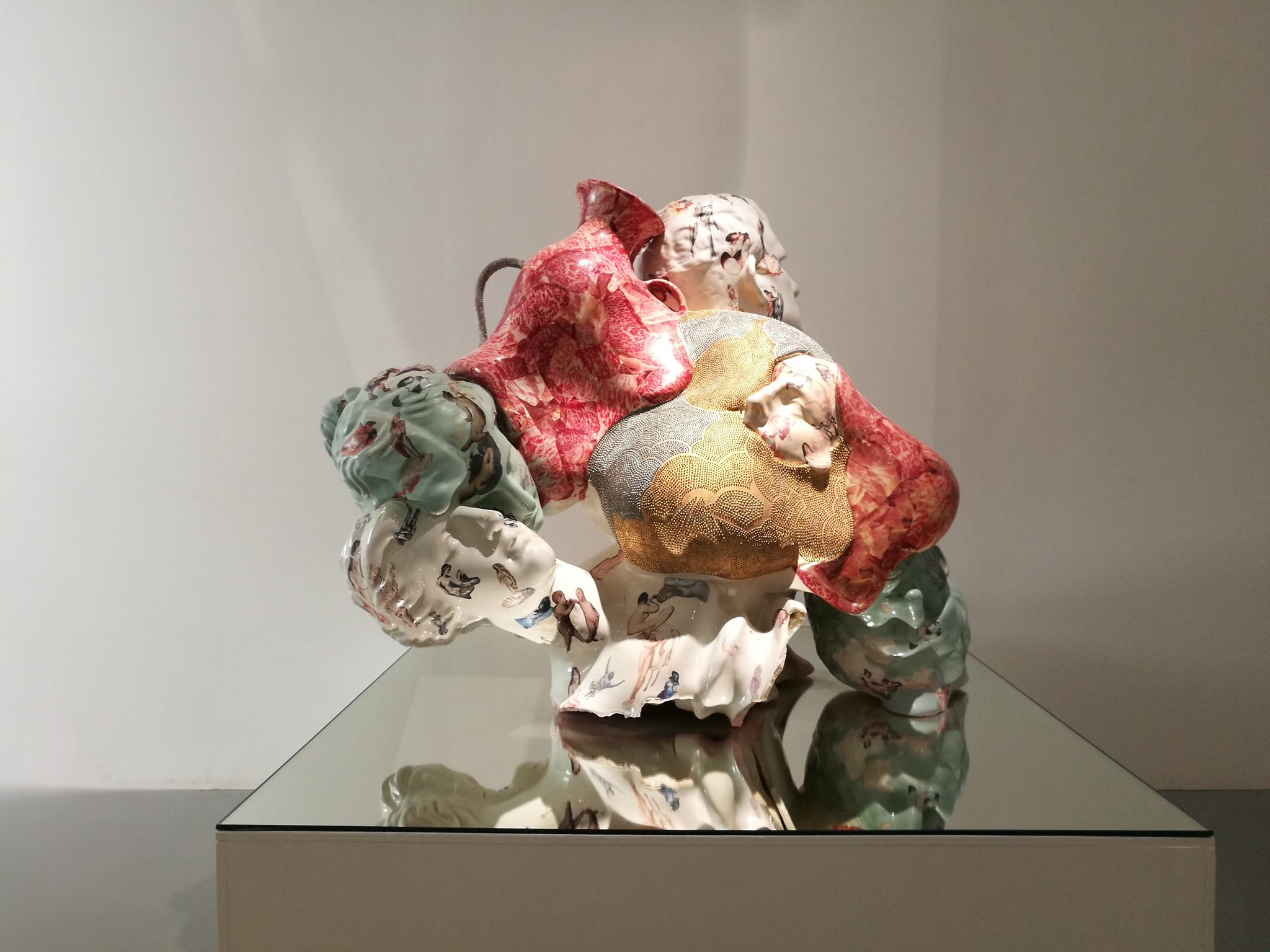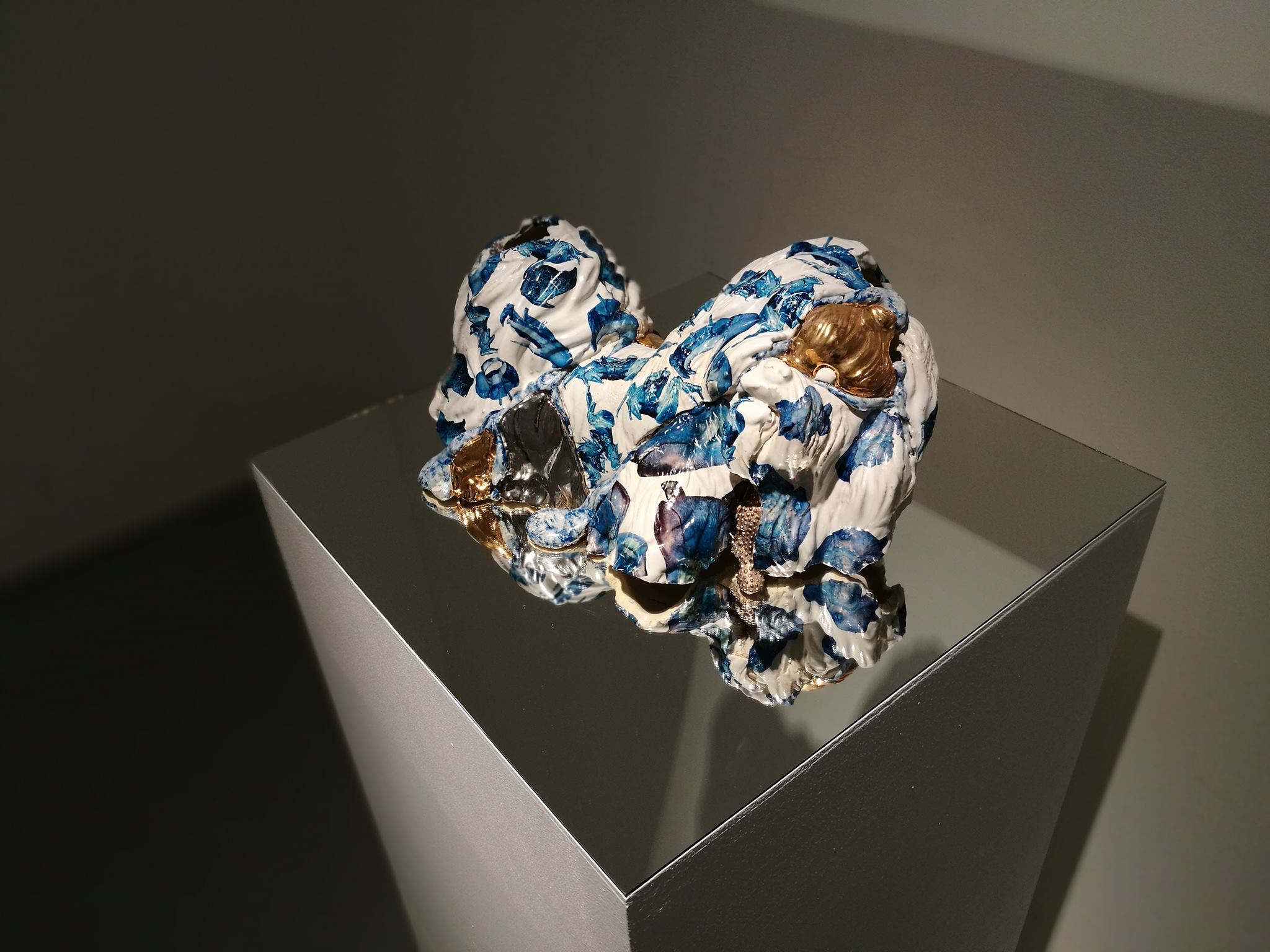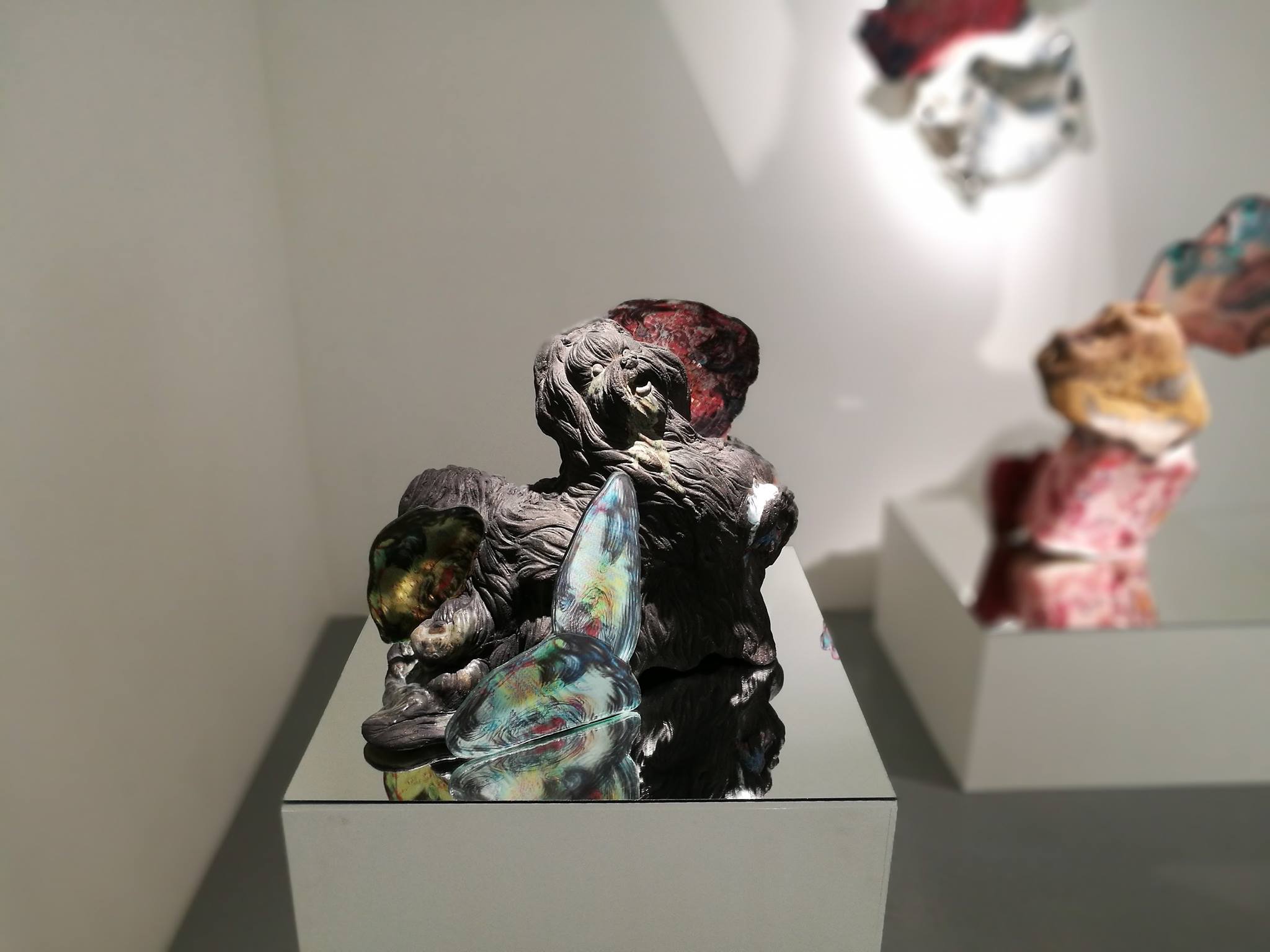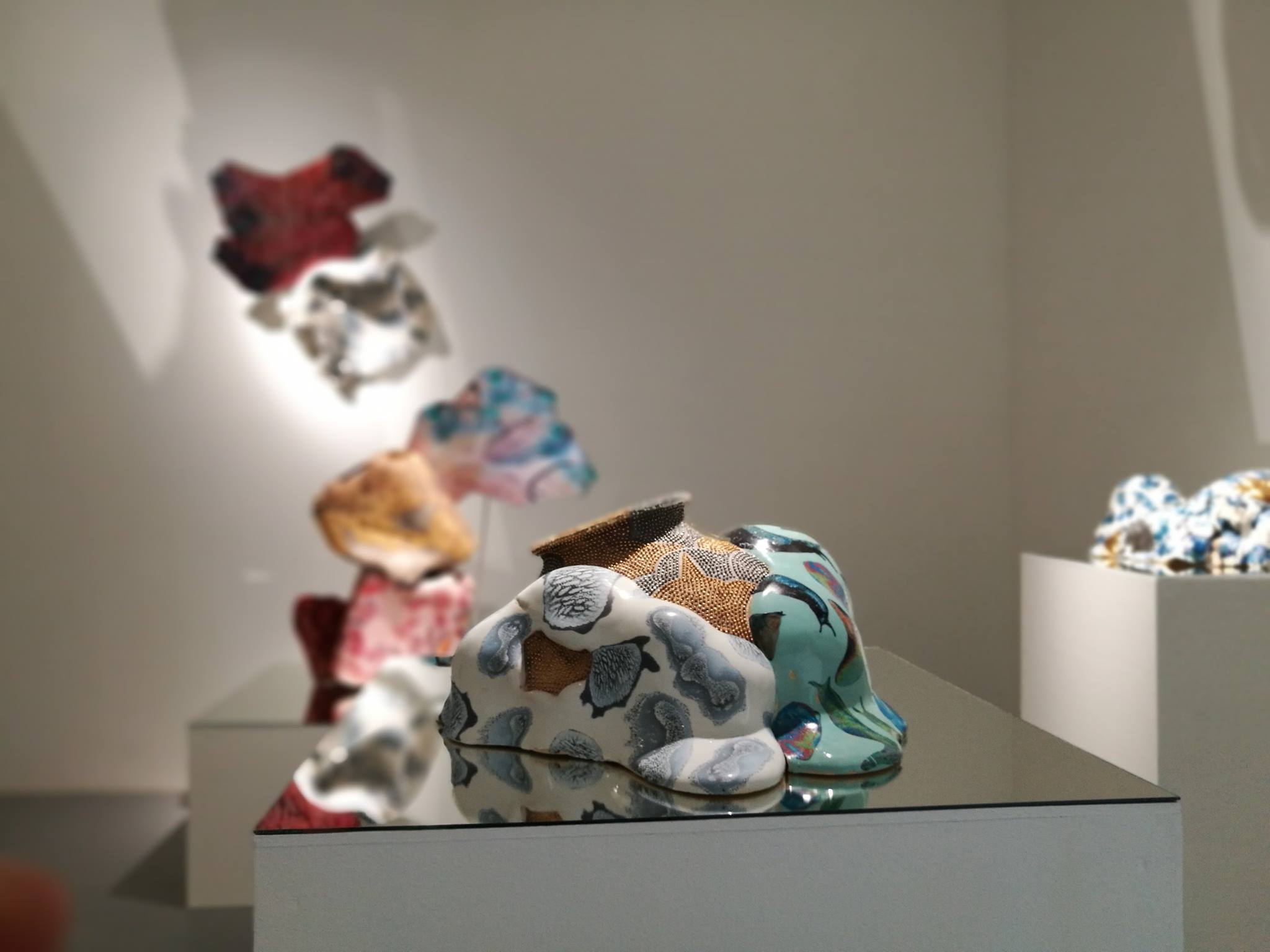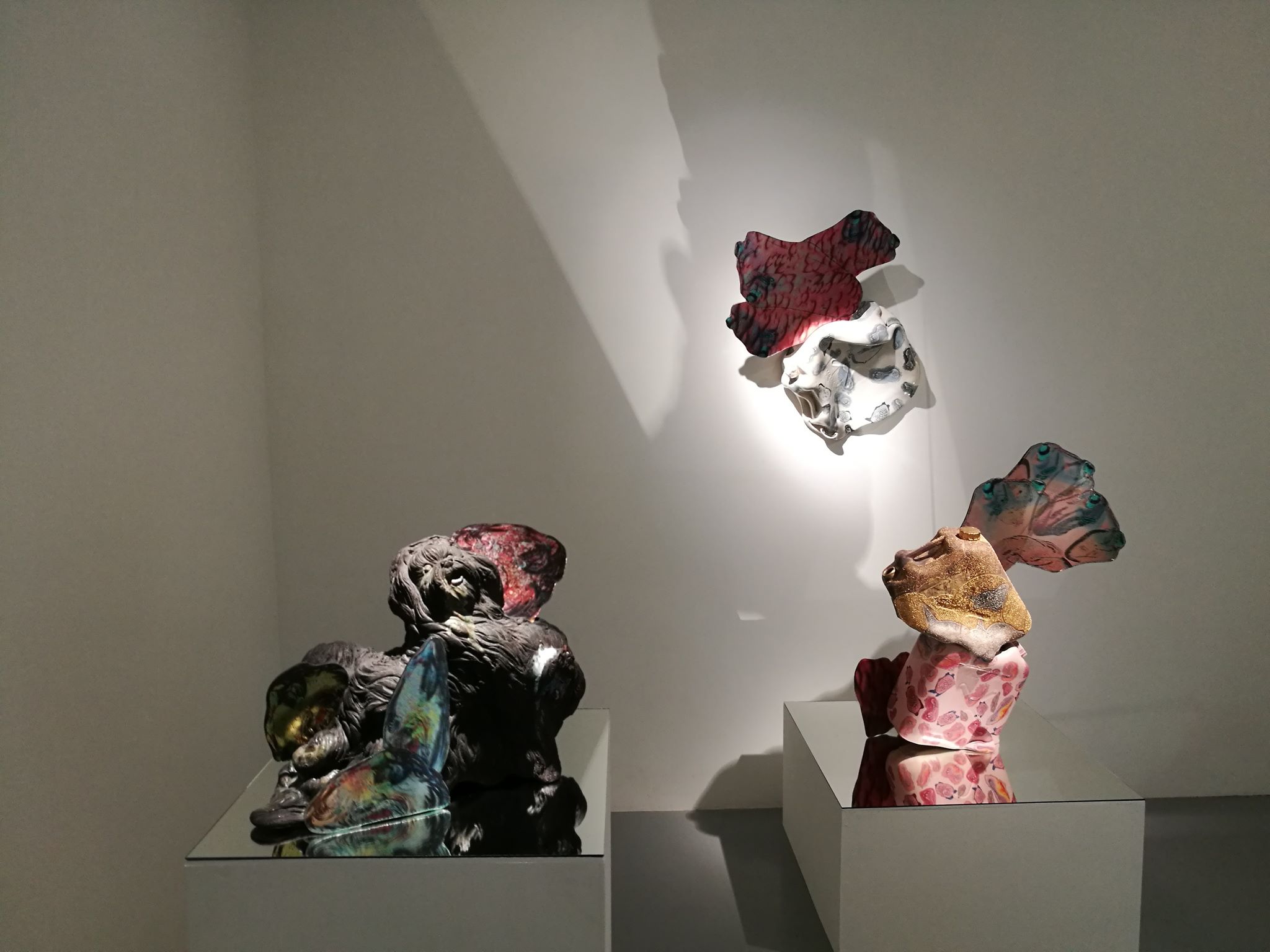 2020©SNOW Contemporary, All Right Reserved.