current
 / 
upcoming
 / 
past
> back to list
Kota Takeuchi "Re:Eyes on Hand"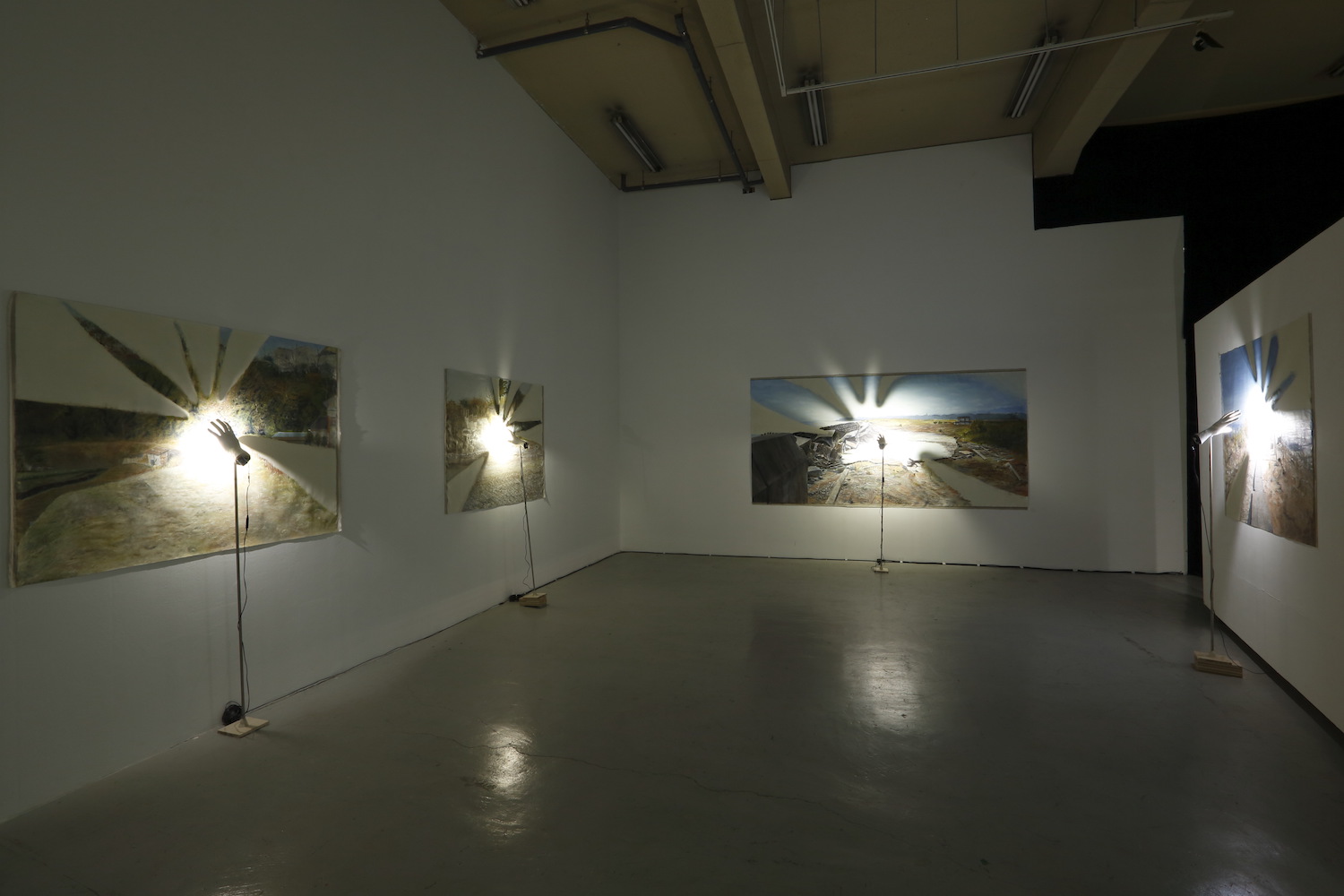 Kota Takeuchi "Re:Eyes on Hand"

session:2015/3/7(Sat) - 22(Sun) 13:00 - 20:00 *closed on Mondays
opening reception: 3/7(Sat) 18:00 - 20:00
venue:SNOW Contemporary (XYZ collective) 2-30-20 1F Tsurumaki Setagaya Tokyo


SNOW Contemporary is pleased to announce Kota Takeuchi solo exhibition from March 7th (Saturday) through March 22nd, 2015.

Takeuchi in his previous works had for example suddenly appeared as a proxy workman pointing on the Fukuichi live camera as in solo exhibition "Open Secret" (2012/SNOW Contemporary, Tokyo) and made viewers of disasters come to appearance, or had followed memories engraved in buildings as in solo exhibition "Sight Consuming Shadow" (2013/Mori Museum, Fukushima), continuously allowing people's viewpoints and consciousness towards the public expressed in his artwork. Those artworks contain the universalistic characters of the currently society, and had being exhibited and highly evaluated not only in Japan but also overseas.

This exhibition entitled "Re:Eyes on Hand" will become his third solo exhibition, and would featuring new works including installations and video works. "Eyes on Hand" is a Yokai (Japanese monster) with an eyeball on his palm. What kind of landscape are we seeing from our palms, where now everybody carries a device in our hands which provide us with such vast and various information? Within this exhibition, Takeuchi further deepens his interest from before, and recaptures our memory and imagination within the society which we live everyday. Please look forward to the world of "Re:Eyes on Hand" by Takeuchi.


Re : Eyes on Hand - Artist Statement

The title of this exhibition "Re:Eyes on Hand" represents the attempt to revoke a "Eyes on Hand", a kind of Japanese Yokai (monster) in shape of a Zatp with an eyeball in its palm. Its theme are people trying to "touch there eyes" seeking for their memory. *note

People wandering around with their cell phone devices with monitors are just alike "Eyes on Hand". The device allowing things without existence to be seen with their hands are alike allowing a partial function of the eye being transferred to the hand. It is a haptic device. Perhaps seeing the world through lenses and monitors are blind behaviors, like using a torch in daytime. The people looking at photographs/video images with their tools are alike wandering around the transparent space with an indicator in hand and seeking for fractional light, trying to "touch" the object with their eyes. Perhaps are they not trying to redeem their physical feeling in the world and technology harsh for grasping trails, by "touching with their eyes." An experience of transparency, projection, numerical, and seeking for light.

On the other hand there is the image of actually layering the "imprinted" image as a trace of the sight vision, light ray and heat, onto the surface of a paper. The object exposed to light then undergoes a relay of an optical relay, and then results in a state of "being touched with an eye" on the surface of the printed paper. The experience of non-transparency, physicality, the skin (the film), and receiving light.

However, if photography/video films are simply understood as something to be "touched with an eye" and being received, or something which provides an evidence to the human eye, only what becomes visualized would be valued. This brings up the debate of authenticity ? what is true and false. I would like understanding what kind of eyesight would be guided, and what kind of desire of the photographer/the editor is exposed there ? for example, how they scrabbled for the haptic sense within the world of transparency with technology where physical traces are lean, and including such condition of the eyesight and the hand, I would like to call them images and/or memories.

In this exhibition, the reappearance of photography/film images as tools are exaggerated. The artwork does not become an evidence of actuality. Instead, it intends to edge into the eyesights of the viewers, and reassemble the relationship of traces and memories (or in other words, the relationship of "history and imaginary"), through replication as the "Eyes on Hand." With an old photograph from the past, and the future technology in our hand.

December 22nd, 2014

*note
I came up with the idea inspired by people wandering around with radiation counters and cameras, news reporting troubles caused by walking while operating the smart-phones, and the action of Masao Okabe who was making frottages in Namie and Minami Soma.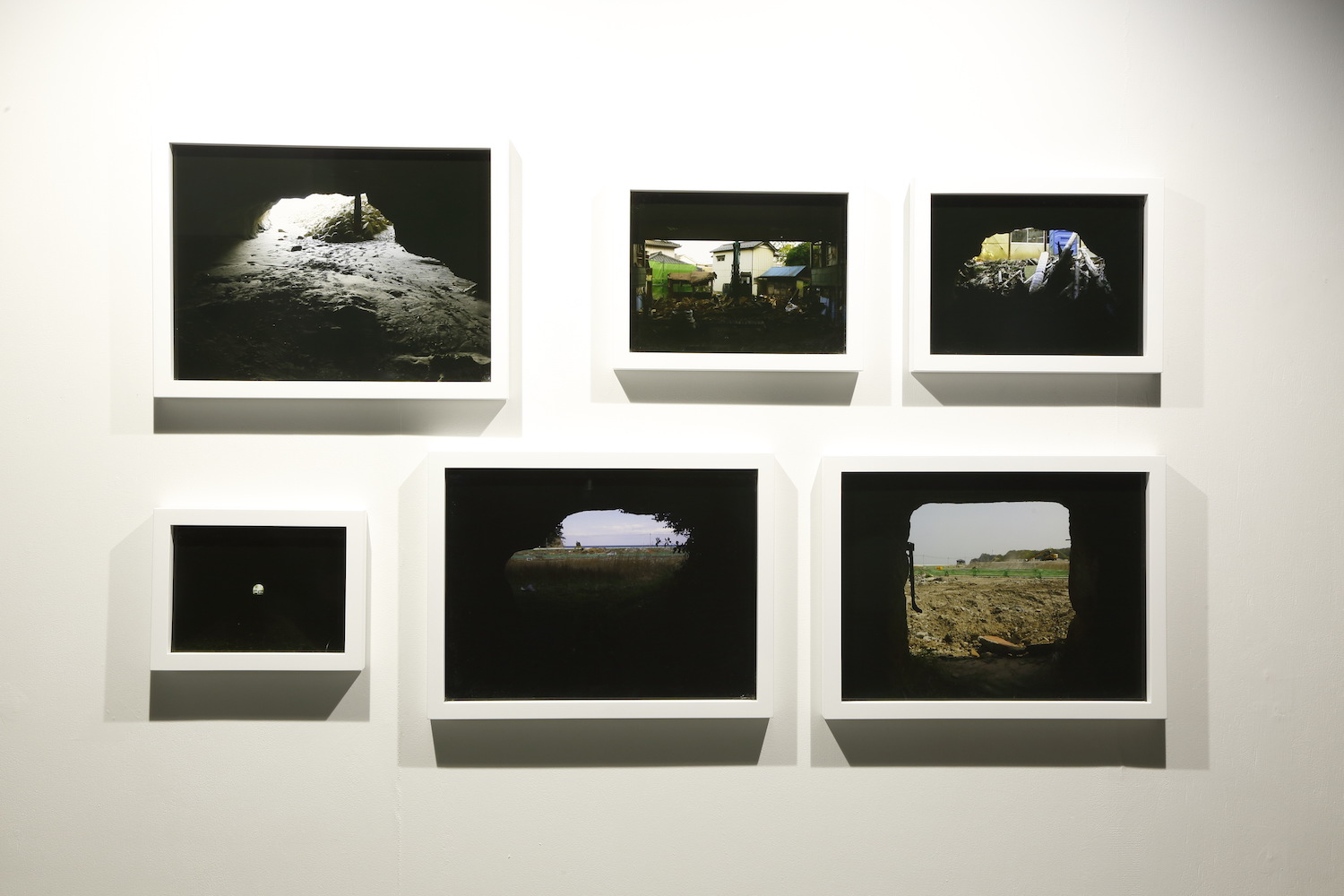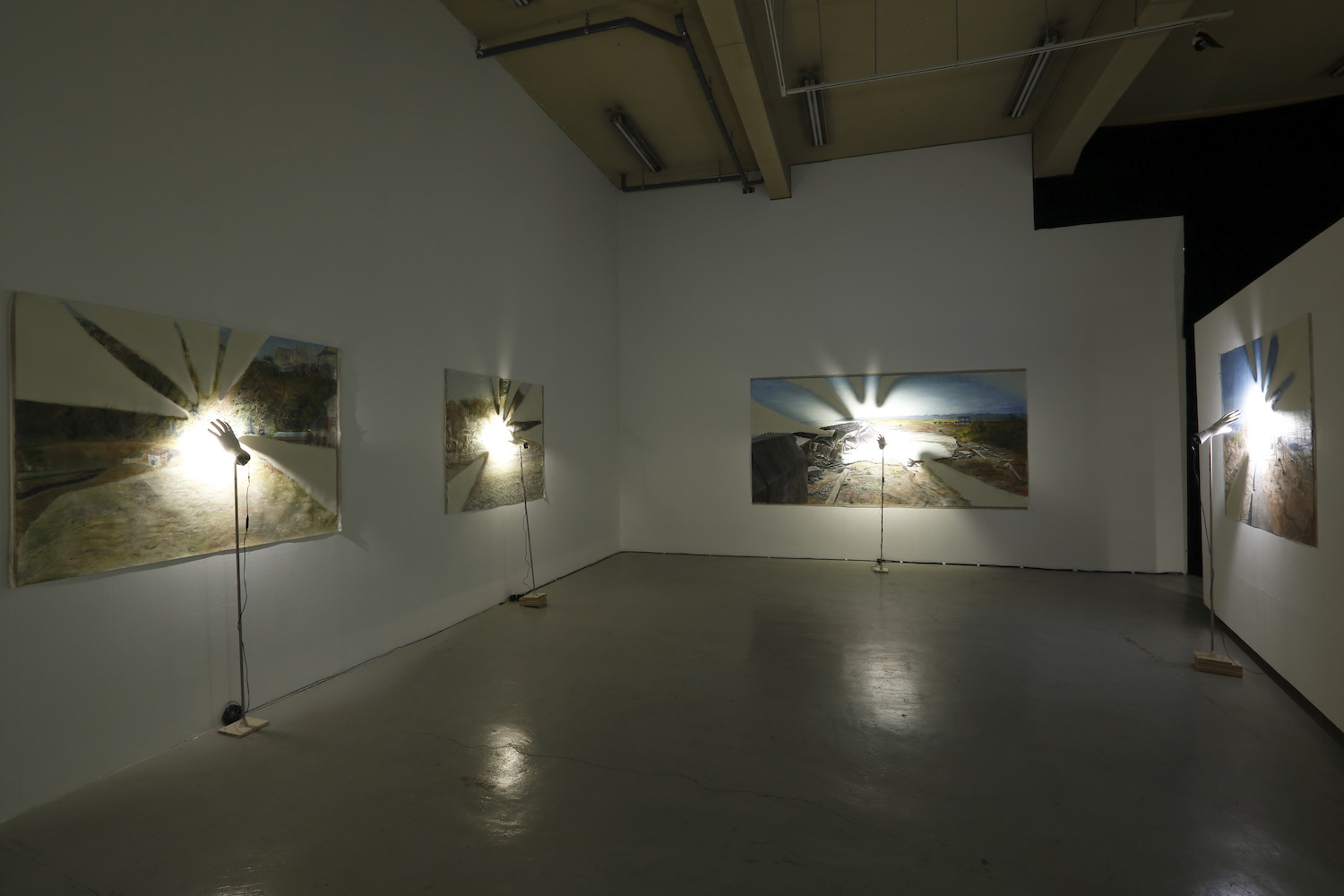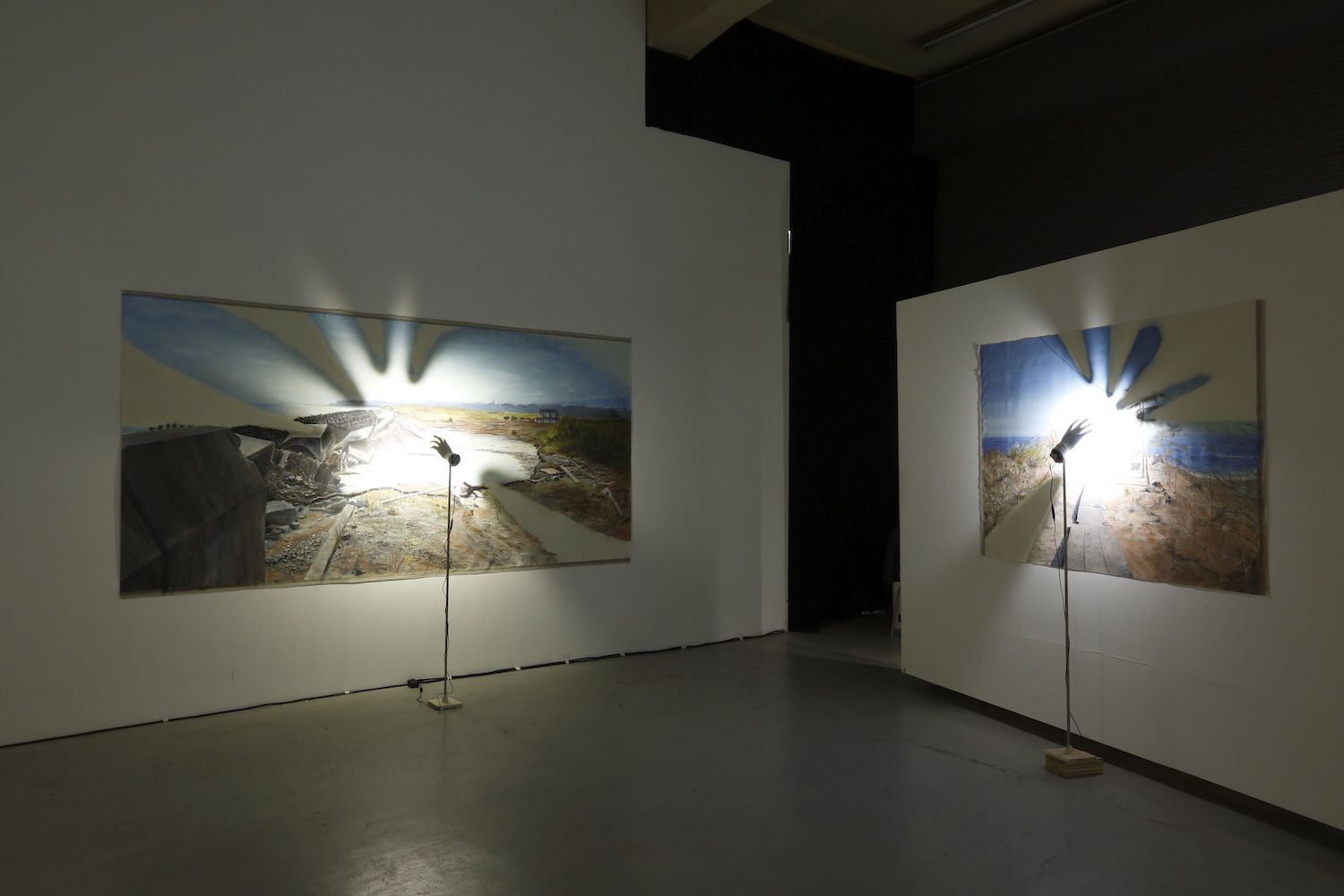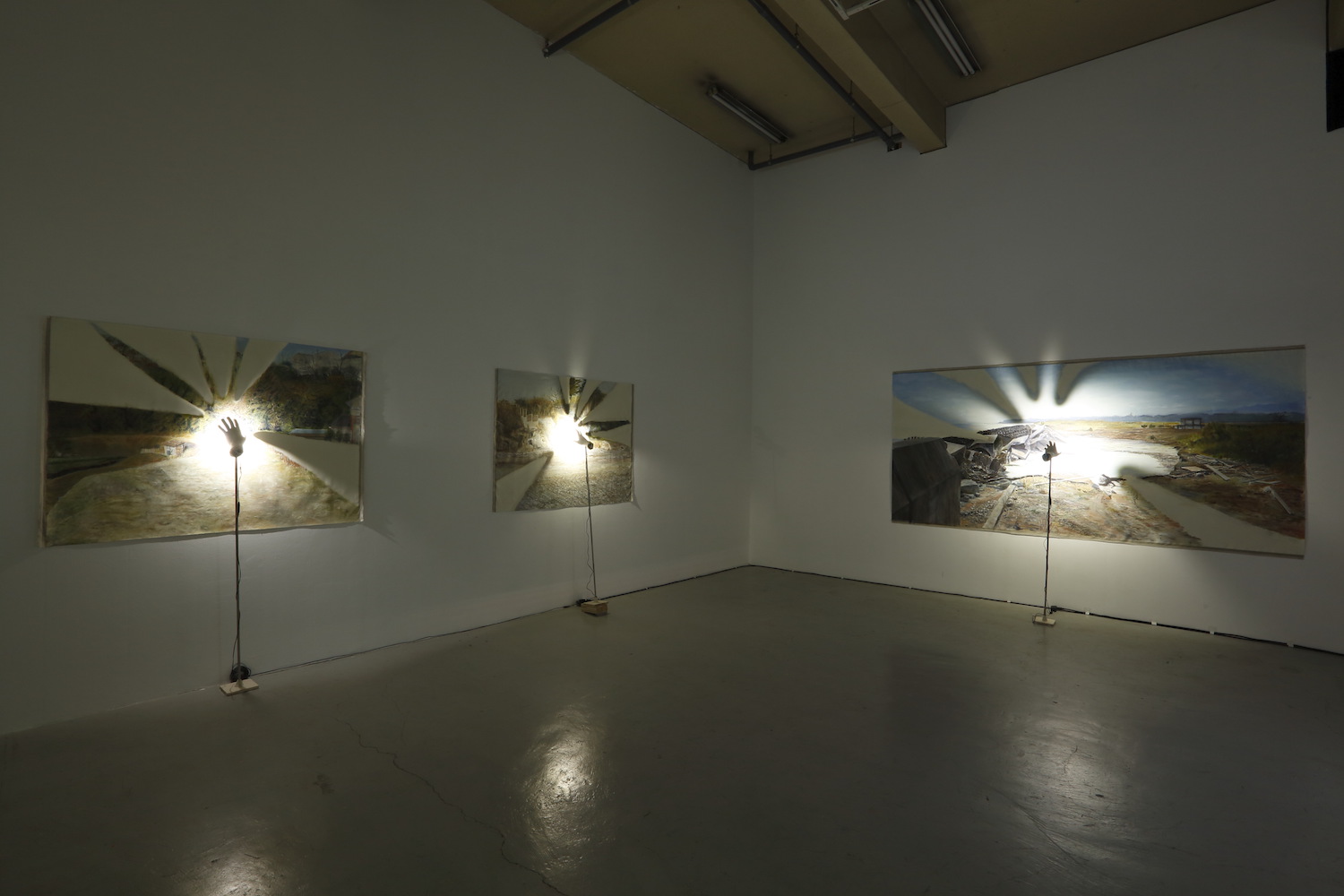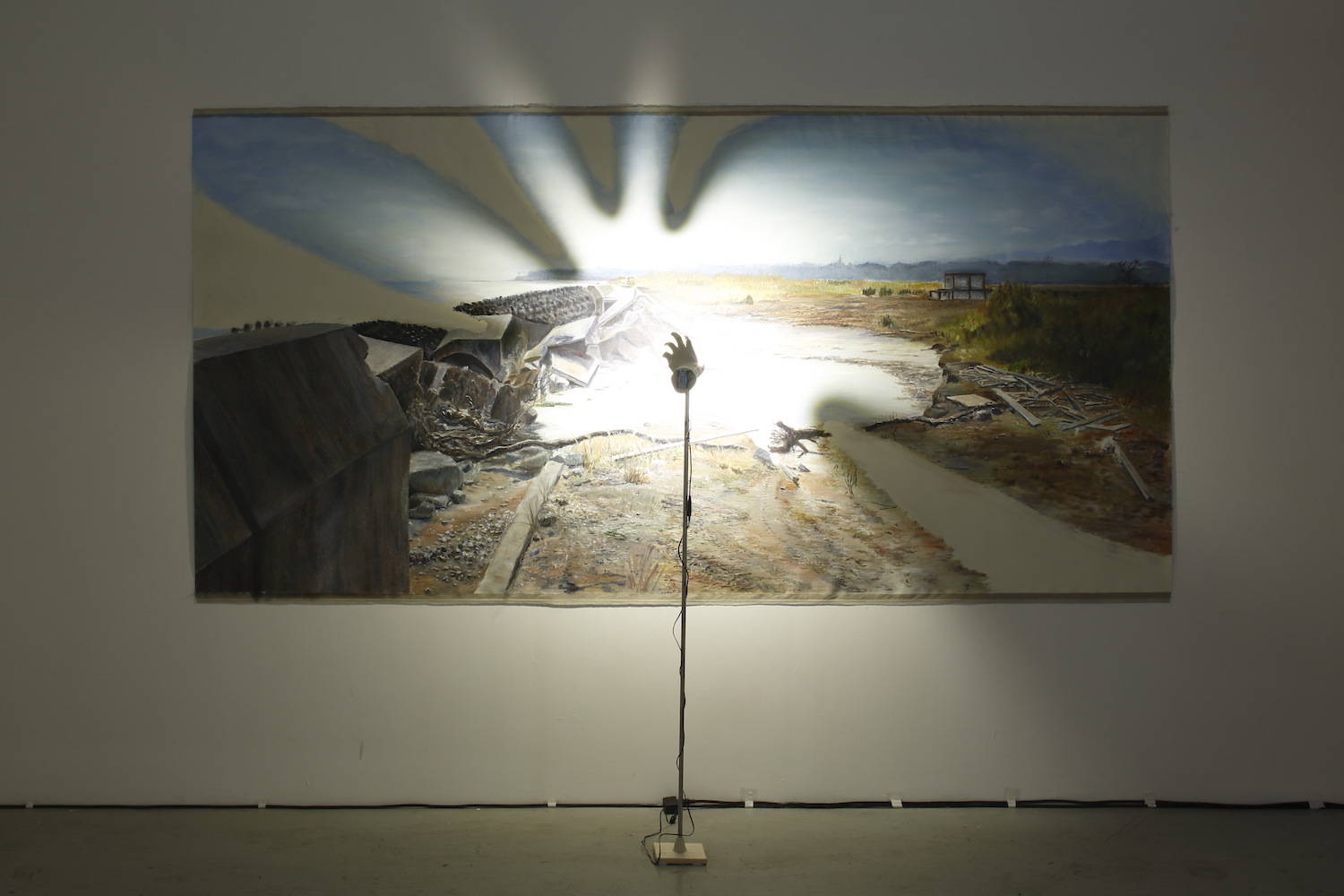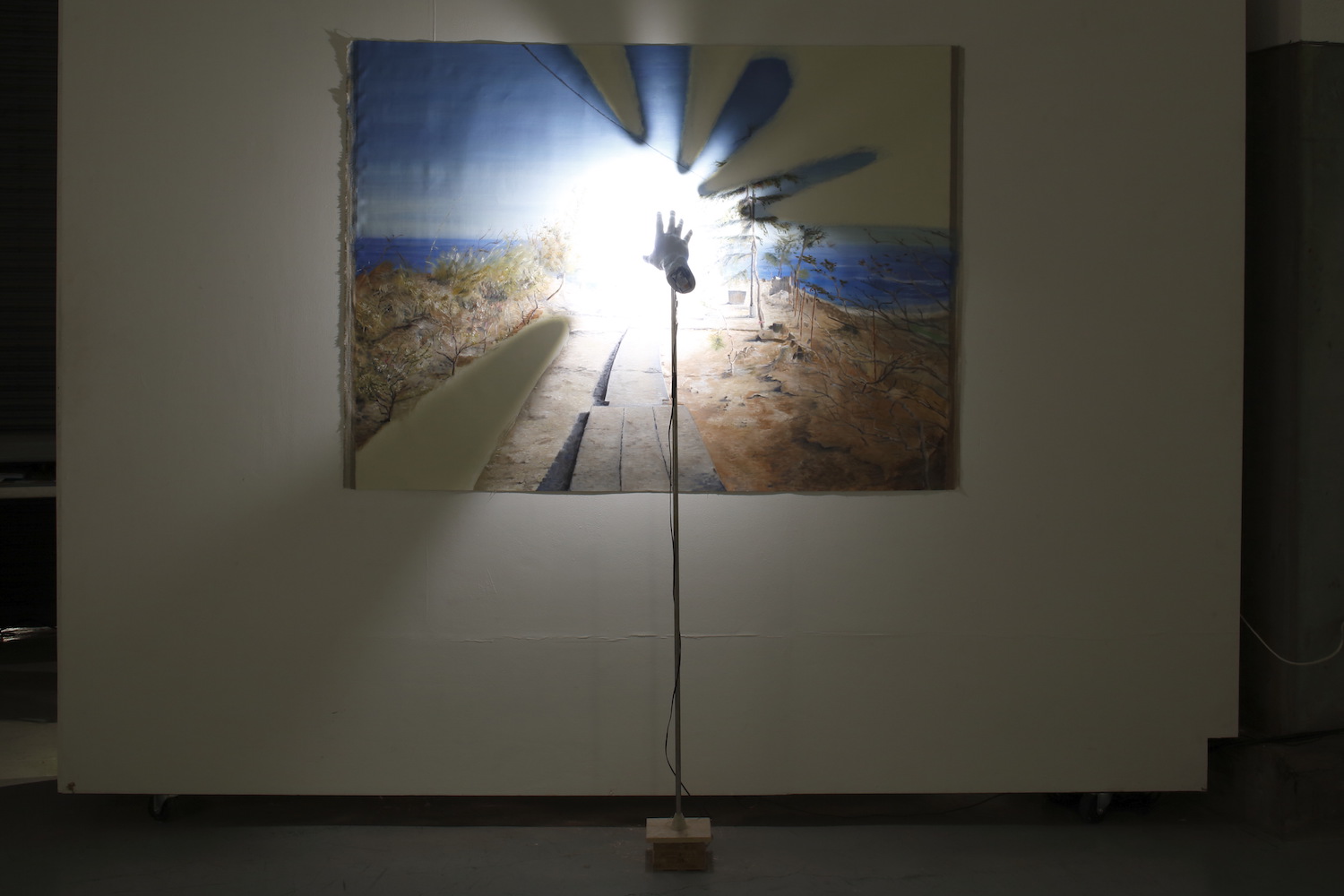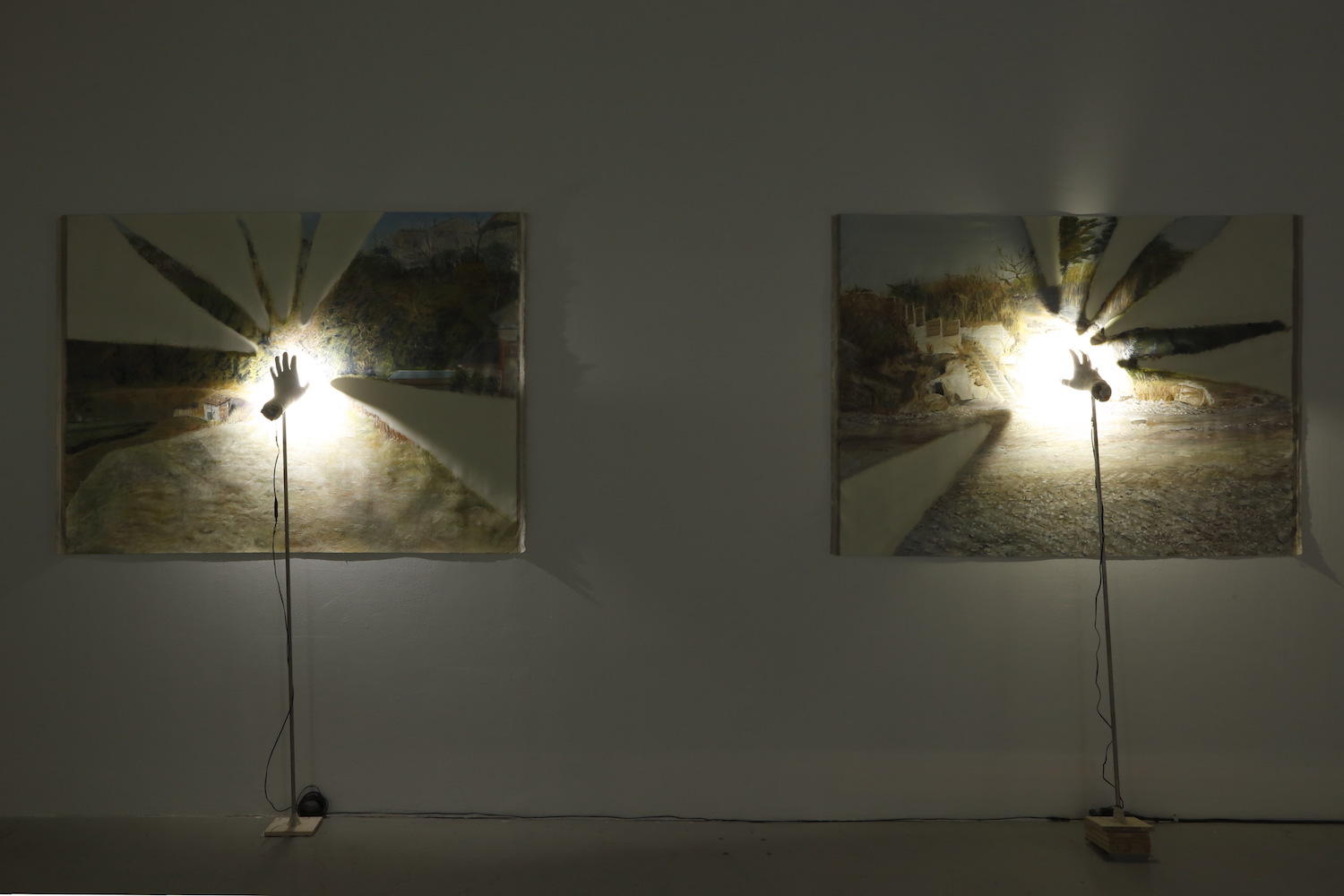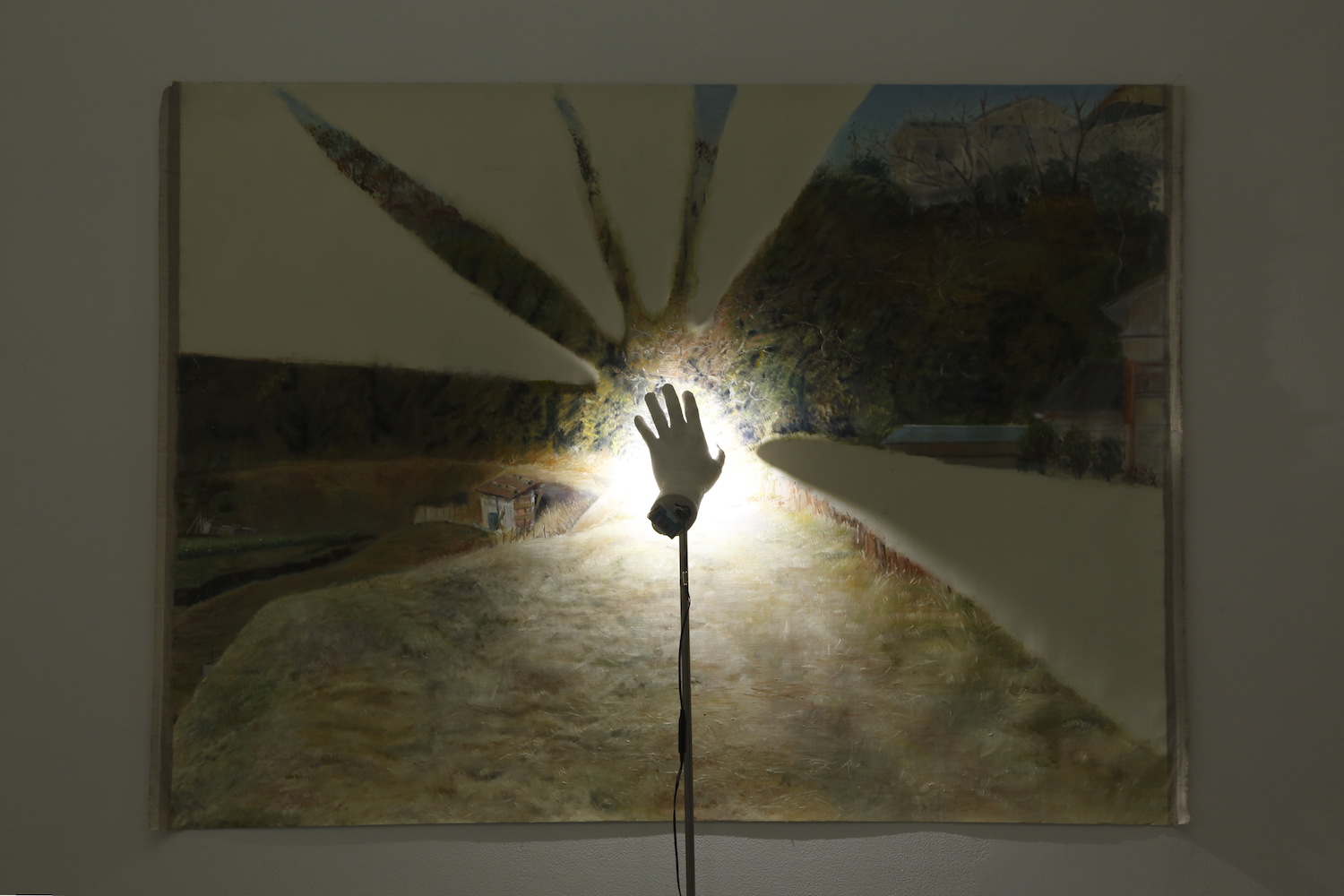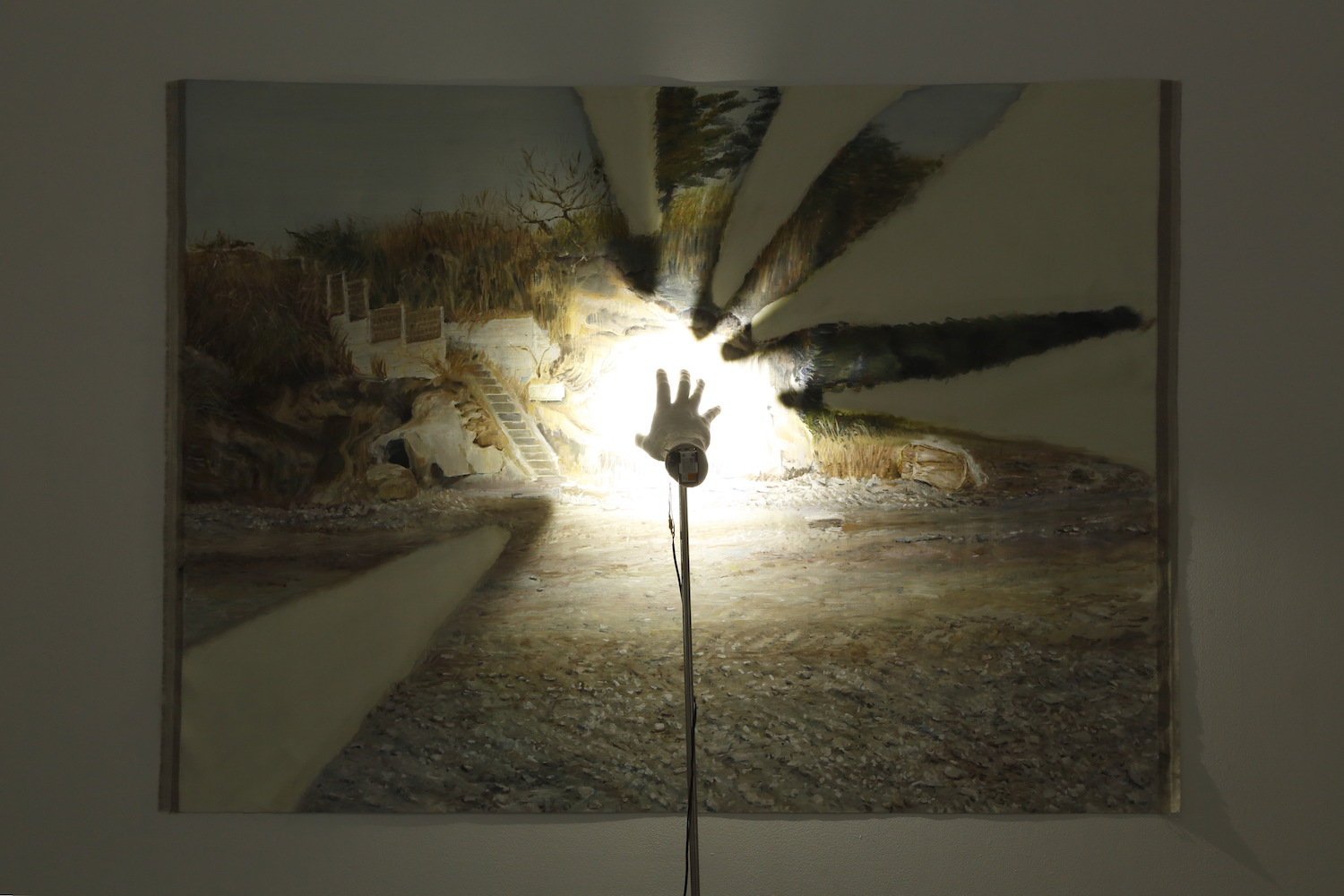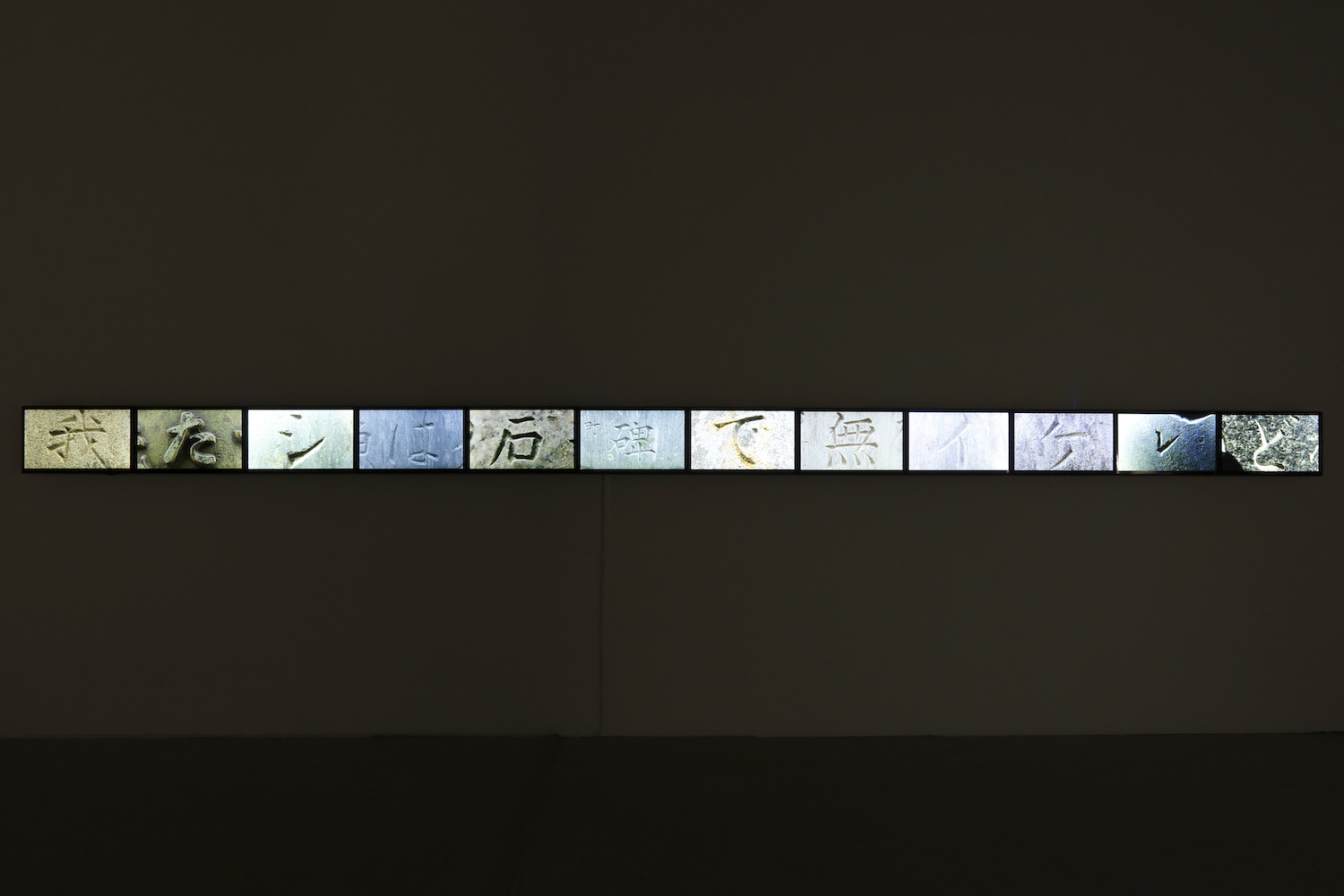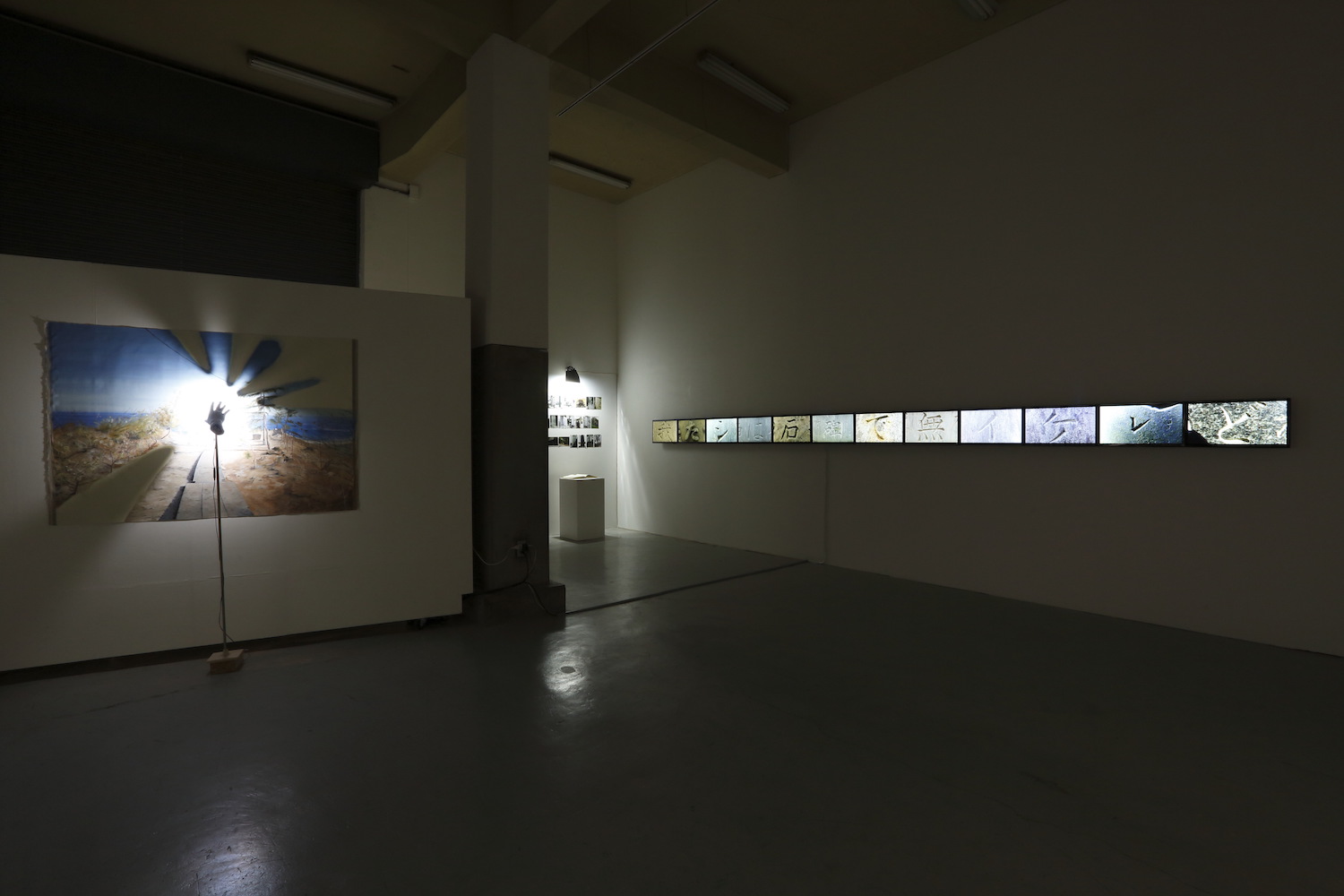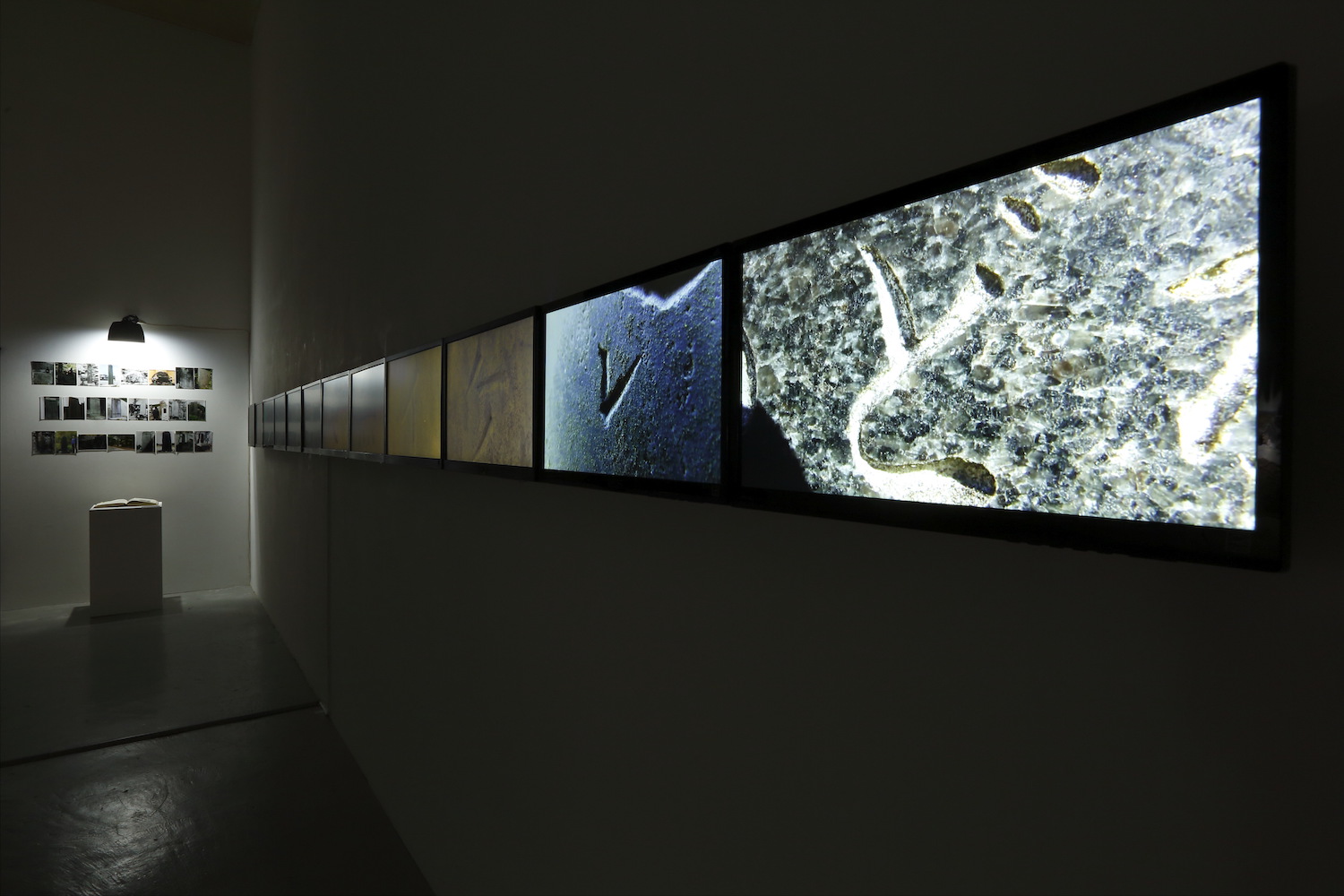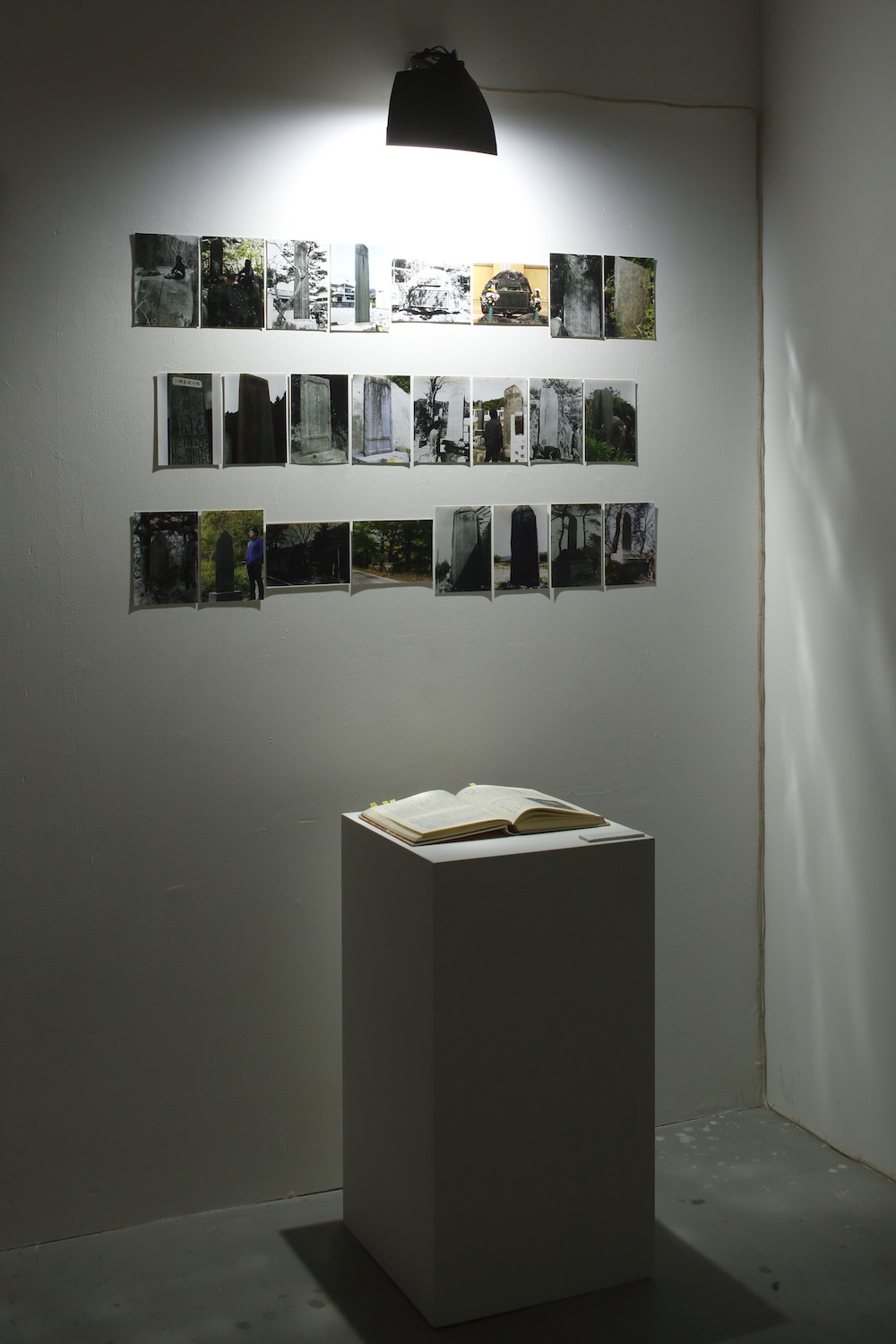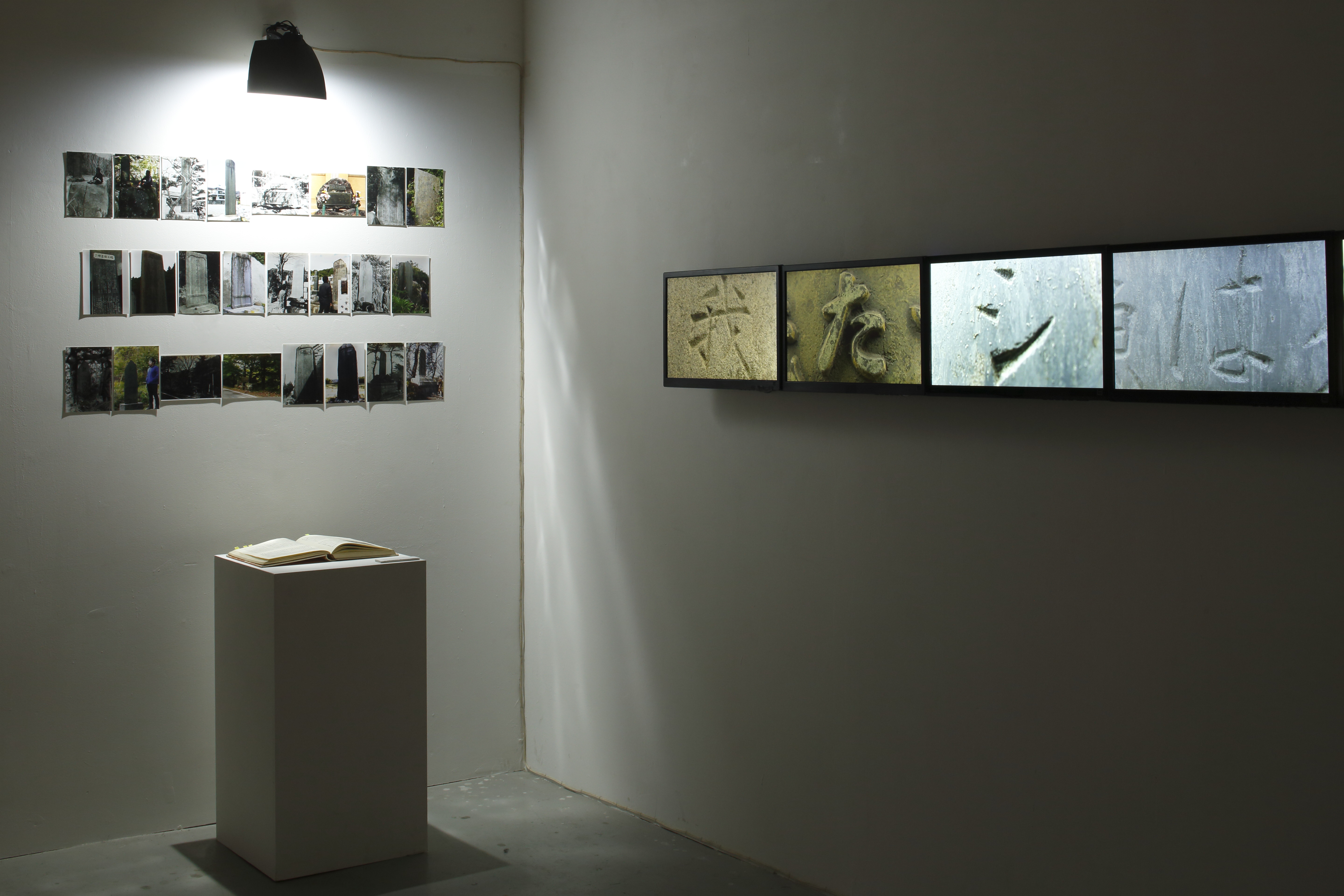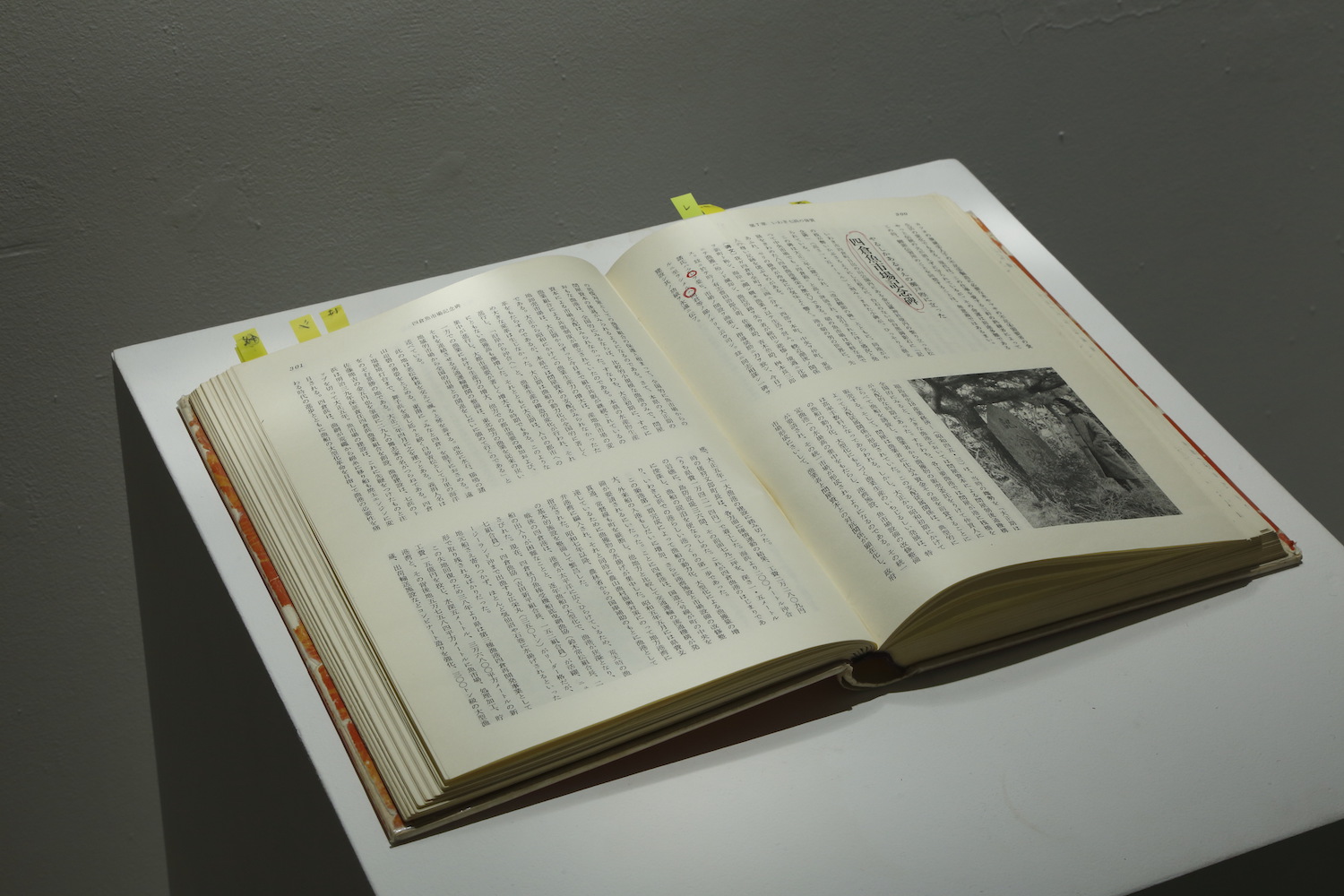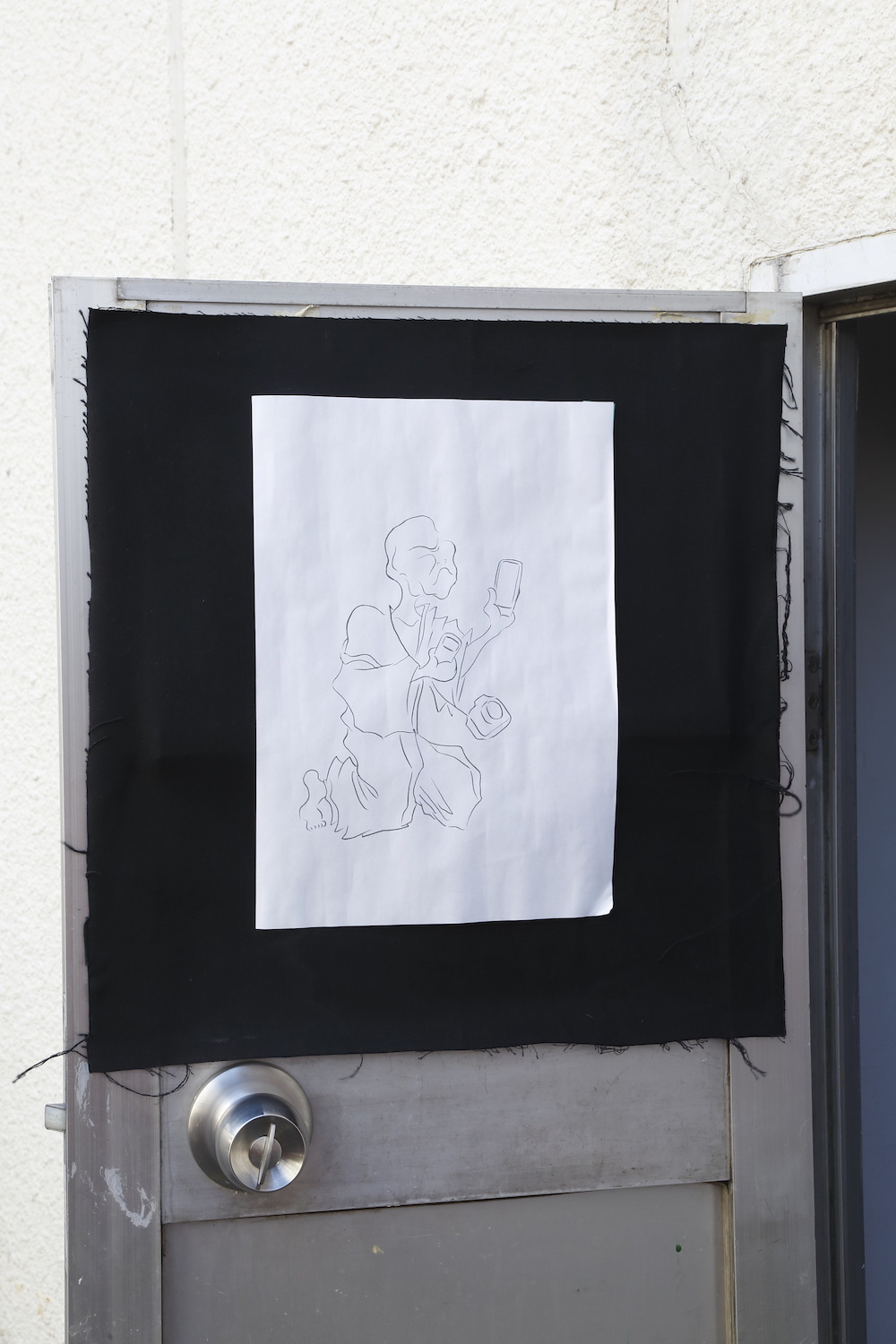 2020©SNOW Contemporary, All Right Reserved.