current
 / 
upcoming
 / 
past
> back to list
SWOON "Honeycomb"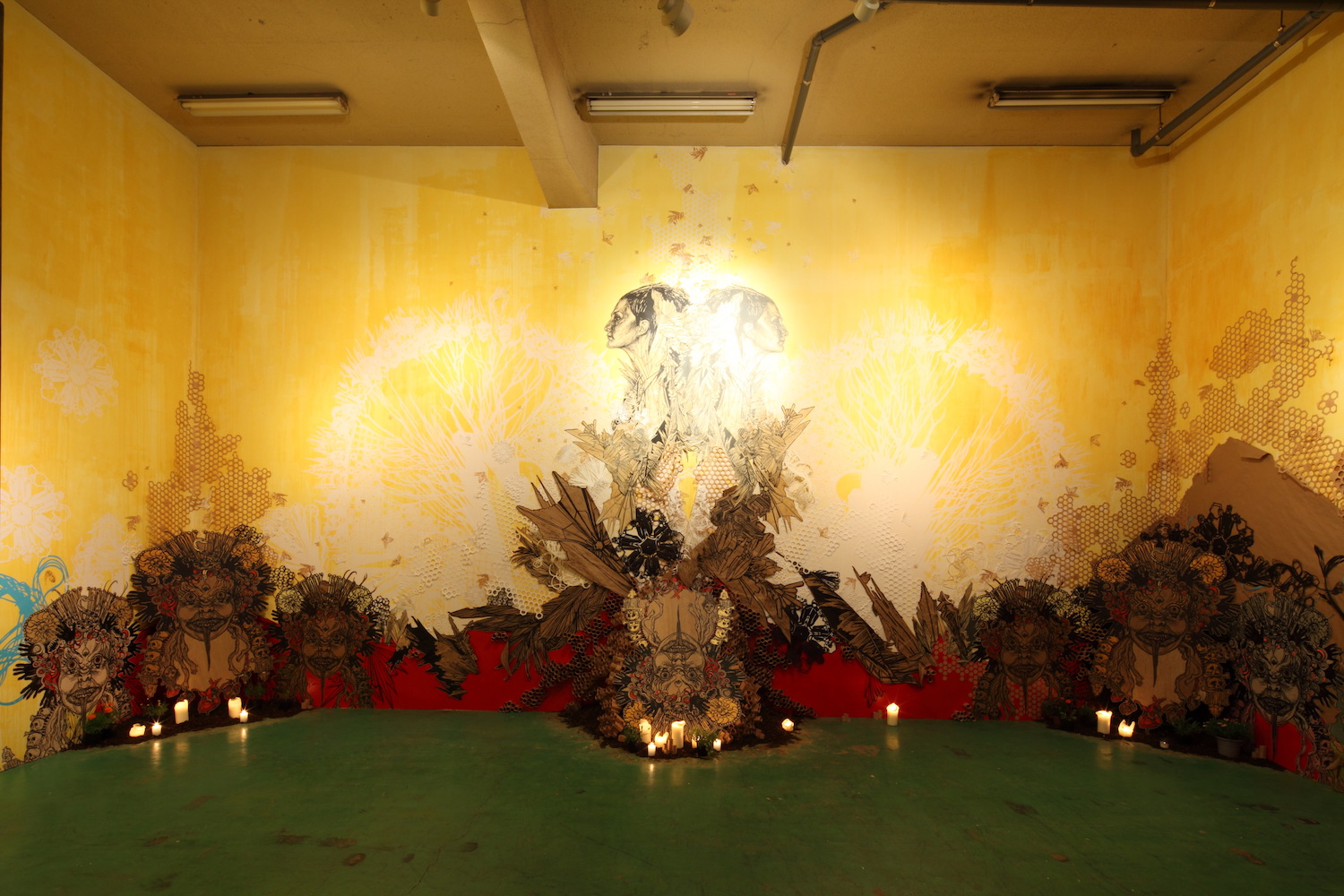 SWOON "Honeycomb"

2012.4.27 FRI - 5.20 SUN 12:00 - 20:00
*closed on Mondays / closed at 18:00 on Sundays and National Holidays
opening reception : 4.27 FRI 18:00 - 20:00
venue : XYZ collective(SNOW Contemporary) / 1F 2-30-20 Tsurumaki, Setagaya, Tokyo

SNOW Contemporary is proud to announce the launch of the SWOON exhibition from April 4th 2012 (Fri) to May 20th (Sun).

SWOON, based in New York, Brooklyn, is a leading artist in the field of street art with a worldwide reputation. Born in 1977 in the state of Connecticut, she moves to New York in 1998 in order to learn art. There, she learns the Renaissance style portrait drawing, but soon she discovers street art which allows her to express herself in a way more connected to her contemporary society.

Street art is said to be born in the beginning of the 70's, but at the time, the artists were drawing tags (the artist's name) with a spray on the walls of the city, and graffiti were a sort of style competition and the main way of expression. But from the 90's on, the techniques diversify and many artists start using posters, stencils or sculptures instead of spray. Among them, SWOON establishes her own original style by making cut paper creations that she disseminates over the city, and her name spreads quickly in the sphere of street art. The characters she depicts are people living around her, starting with her friends and acquaintances, but she depicts them in a delicate but also bold way that evokes the inner beauty of each individual.

Recently, other than showing her creations on the streets, she had been actively participating in exhibitions in museums and galleries, and departing from the two-dimensional expression of her early period, she is now experimenting with installations and sculptures making full use of the whole exhibition space. Today, SWOON's creations are part of the collections of the New York MoMA, the Tate Modern, the Los Angeles MOCA, the PS1, etc., and her talent is highly praised even amongst the world of fine art

Moreover, without contenting herself with exhibitions, SWOON also shows a strong social concern. Amongst others, she has participated to a project for which her and her teammates made a boat out of NY garbage and slipped into the Venice Triennale, and she has also traveled to places that have been stricken by natural disasters such as New Orleans or Haiti, in order to conduct projects to help those areas.

For this exhibition entitled "Honeycomb", we will present in exclusivity SWOON's new and ambitious creation. We hope that you will enjoy SWOON's original world at the same time very powerful and full of a delicate feeling of love.

2020©SNOW Contemporary, All Right Reserved.